The first real press conference of E3 2019 is finally almost here. Microsoft will be leading the way as the only major platform holder actually holding a live stage show this year. To keep track of when the Xbox E3 Briefing begins and to watch the show live, click here – and to follow along with the rest of the streams and conferences this E3, the full schedule and links to all the streams themselves are also available here.
What to expect?
This is expected to be a big year for Xbox. Not only has Sony ceded the E3 stage to them entirely, but this looks to finally be the year where all of Phil Spencer's hard work to rehabilitate the brand following the PR disaster of the original Xbox One announcements will pay off. There are three big areas that Microsoft are targeting with the Xbox's future, and all three will undoubtedly be big presences at this year's E3 showing.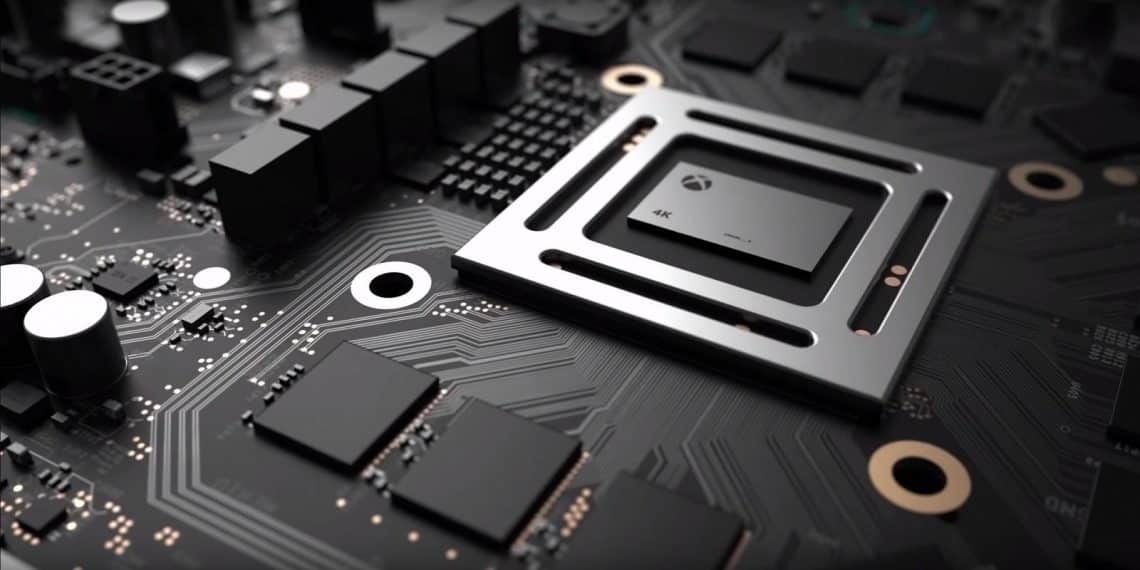 A new console… or two
Phil Spencer closed out their E3 briefing last year by confirming that a new Xbox console was on the way. It was already a somewhat open secret anyway, but that fired the starting pistol on a new generation of consoles in an intriguing way. With Sony also recently opening the doors on the development of the PS5, both consoles look set to launch during the next 18 months. While that certainly means that next year's E3 will be the real focus for both new consoles, that early tease by Microsoft last year almost certainly means a debut this time around.
While Spencer's comments will have been about a true next-generation Xbox, currently known by its codename 'Anaconda', it isn't the only Xbox device we're aware of in development. 'Lockhart' is reportedly a mid-step between the full-powered Anaconda and the current Xbox One X. Seemingly intended to be an Xbox One S style replacement for the X. Our expectation is that this sliding scale of grunt-power built in from the start of this 'new generation' will be a sign that full forward and backwards compatibility for games and accessories will continue throughout all Xbox One and later devices.
Microsoft's aim is for the consoles themselves to be more like picking up the latest iPhone. It should bring new features and more power, but all the stuff you've already bought should still work just as before. We've already seen this in the mid-step of the Xbox One X and PS4 Pro and it seems like the only future path for games consoles in general.
However, Apple recently had to shut out tonnes of apps from its newer iPhones because they weren't modern enough, and there are apps that will only work on more recent iPhones at all. Is that also the future for games on Xbox? Will the Xbox One still eventually be left behind? Perhaps not…
The power of the XCloud
Gaming is about to undergo arguably its greatest revolution since the launch of the HD consoles – Cloud Streaming. We've recently seen what Google's efforts will look like in Stadia and soon it will be Xbox's turn. While Stadia's main unique selling point so far is simply its low barrier to entry – all that's really needed is a Chrome browser – XCloud, Microsoft's rival offering, has the added benefit of being part of an existent gaming platform. XCloud combines Stadia's convenience of playing games on almost any device with Internet access with the convenience of being able to play your games on almost any device with Internet access. Games you already own across the Xbox platform, and potentially, the hundreds of games available with your increasingly invaluable Game Pass subscription.
XCloud is sure to be a key component of the new Xbox devices. We already know that Sony's intention with their updated version of PSNow on the next Playstation is that you can immediately jump into your PS5 game from your phone from wherever you left off. Microsoft are working with Sony to make that possible so it only stands to reason that we can expect the same feature on Xbox itself.
What XCloud also means is that there is no reason for any Xbox One to be entirely left behind. By offering an XCloud app on the Xbox One, even if a future game can not be downsized to run on the now quite under-powered machine, you'll still be able to play it with your existing device simply by streaming it. For extra bonus points, you'll be able to play the game running on hardware that's reportedly at least twice the power of the 6 Teraflops beast, Xbox One X, even on a Day One 2013 Xbox One.
XCloud, as well as Stadia and other Cloud gaming efforts, may never directly replace running a game on the actual native hardware yourself. The disadvantages of being at the whims of your local Internet infrastructure can only be mitigated so much by Microsoft, Google and Amazon's cloud networks' sheer scale. But there's no doubting that being able to play a full-powered console game on your existing device/s with caveats is still better than not being able to at all.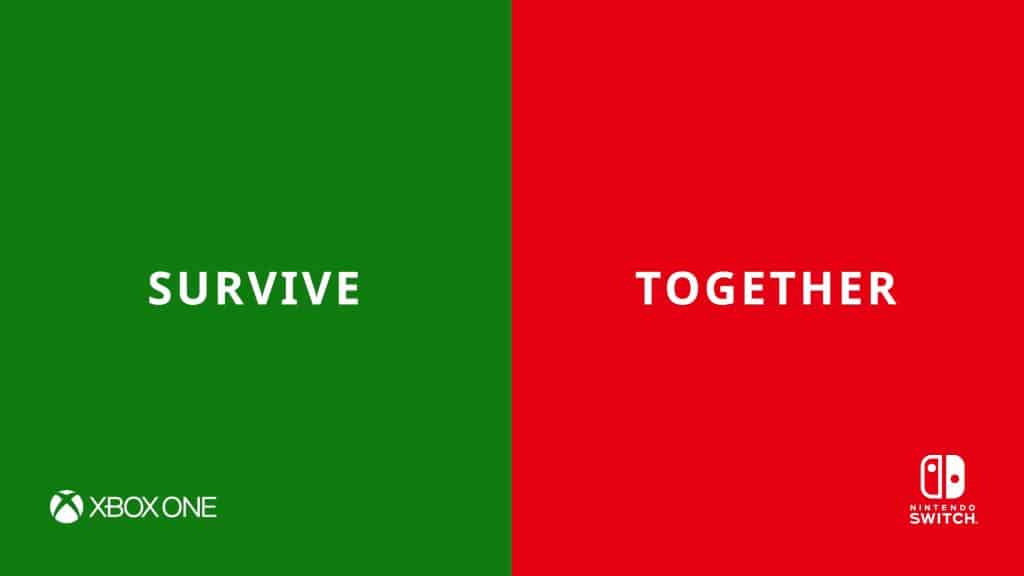 The Big N
That brings us directly to what's easily the most exciting possibility, both for this years E3 and for gaming in the future in general. There's a greater than zero chance that history could be made this Sunday as the Nintendo logo appears emblazoned across the dozens of huge screens setup across the Microsoft Theatre's main stage.
Already this year we've seen early inroads in a growing relationship between Microsoft and Nintendo. Following on from early efforts for collaborations in Minecraft on the Switch, then the first instance of cross-console crossplay in Fortnite. Now, Microsoft have opened up tools for developers to include Xbox Live achievements, friends lists, clubs and game history in games made for the Nintendo Switch. This directly led to Microsoft helping Studio MDHR launch Cuphead on the Nintendo Switch in April. Ori and the Blind Forest, another Microsoft published indie title, is also reportedly due for release on the Switch later this year.
Most in the industry are expecting this relationship to only continue to grow. Rare Replay has already been touted as being set to make its way to the Switch – bringing Banjo Kazooie back to Nintendo for the first time since 2000. But the Banjo rumours don't end there. A full-fledged Banjo Kazooie 3 has also been speculated as being in the works and could well be on the way to the Nintendo Switch as well as the Xbox. To top it all off, Banjo and Kazooie are fan-favourite requests to appear in Super Smash Bros. and with four DLC characters still to be announced for Smash Bros. Ultimate, this really could be the Bear and Bird's year at last…
But beyond the wild speculation of the poetic justice of Rare and Nintendo getting the band back together, it really does seem like Microsoft's goal is to make the Switch a friend, not an enemy. The overall expectation is that the Switch – which has already dabbled in cloud gaming versions of games it could never possibly run and do justice to with Japan-only releases of games such as Assassin's Creed Odyssey and Resident Evil 7 – will also end up being a natural home for XCloud. Indeed, there's really no reason beyond Nintendo's arbitrary nature why other cloud services such as Stadia wouldn't also eventually feature on the Switch.
One way or another, whether it's an XCloud announcement, the expected announcement of more games joining Cuphead on the Switch or even the Banjo-Kazooie megaton, there's a very real possibility that a familiar shade of red will be joining the Xbox green on stage this year.
Perhaps we could even see a full triumvirate of Microsoft, Sony and Nintendo all together on stage as a direct result of Microsoft's surprising partnerships with both of its main rivals…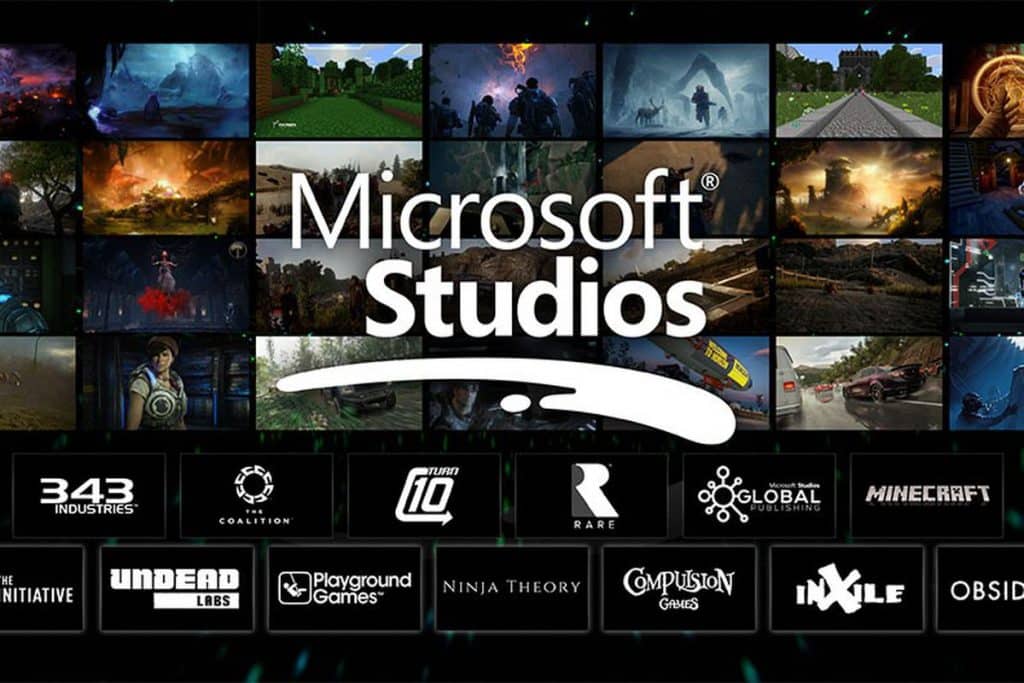 The games though…
It really isn't unfair to say that Microsoft's biggest weakness throughout the Xbox One's life has been delivering on exclusive games for it. Strong third party support has meant that the Xbox hasn't exactly struggled for new content – its problems pale in comparison to the Wii U's history – but first party games have, firstly, struggled to materialise in sufficient quantities and, secondly, frequently fallen flat of the expectations for AAA first-party studio games. While Sony's marched to the bank off of games like Horizon Zero Dawn, God of War and Spider-Man, the Xbox has struggled to get games like Crackdown 3, ReCore and – to a degree – Sea of Thieves to really deliver.
To fix this, Microsoft opened their wallets and started buying studios left, right and centre. Over the past two years, Phil Spencer and Matt Booty, the new vice-president of Xbox Game Studios, have acquired 5 studios and created a 6th – The Initiative – stuffing it full of industry veterans from Crystal Dynamics, Sony, Activision, Treyarch, Respawn and Riot.
As games obviously take time, these acquisitions have been the headlines themselves over the past couple of years. But as we head into the future and a new generation of Xbox devices, we expect to finally see what they mean for new, exclusive content for Xbox's growing gaming platform. We know, courtesy of Phil Spencer himself, that no less than 14 first party games will feature in this year's show. That's a stark contrast from previous years where they've struggled to produce more than the Xbox holy trinity of Forza, Gears and Halo…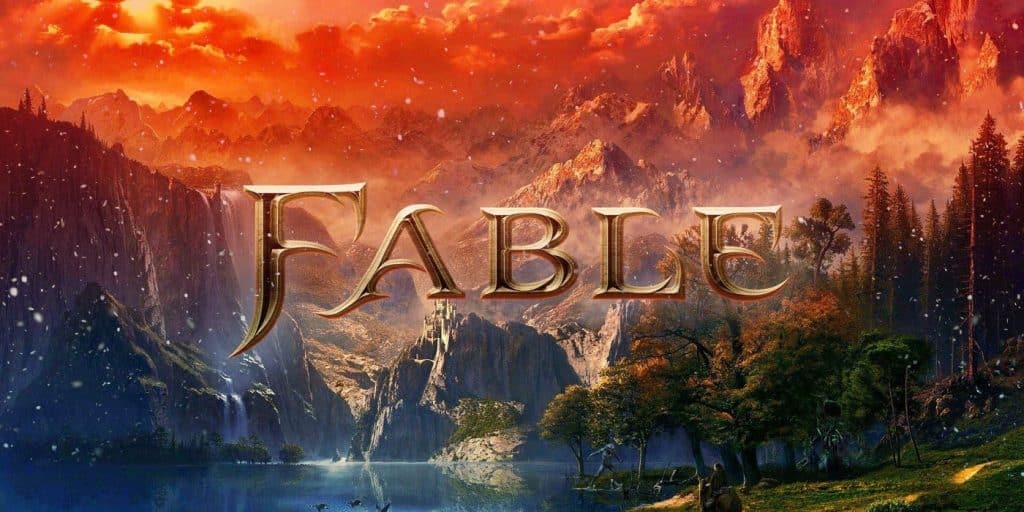 Fable IV
That Playground Games – best known for the excellent Forza Horizon series and recently fully acquired by Microsoft after years of close collaboration – are making the latest entry in the Fable series is probably the worst kept secret in gaming. They've been working on it so long, in fact, that there were some real expectations that we'd actually see it at last year's E3. But a late 2019 release is now expected for the game and initial leaked details indicate that the promise of giving a team that's done such an excellent job of making the Forza series into a fun open-world adventure the chance to do the same for the Fable series will absolutely pay off.
The history of Microsoft's interference with the series under the Old Regime and the part those events played in the demise of one of Britain's biggest and best game studios, Lionhead, is a huge blot on the Xbox and Fable brands that Spencer will be very keen to clean away by ensuring this game meets it potential. We're expecting big things, but perhaps that's just because Peter Molyneux isn't telling us to this time.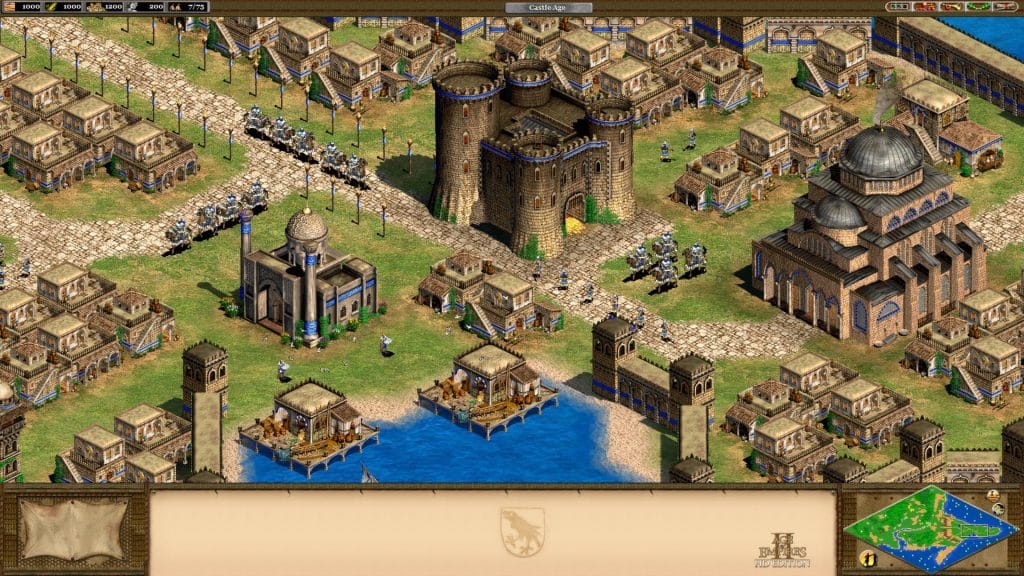 Age of Empires
Although it wasn't part of the Xbox show last year, Microsoft did make a surprise announcement during last E3 that Relic Entertainment – the team behind Company of Heroes – was making the very long awaited Age of Empires 4. Since then, 'Definitive Editions' of the first three games have also been announced and confirmed for release on the Windows Store and Steam. Much like Fable, the Age of Empires series' early retirement is representative of Microsoft letting down and shuttering a popular and talented studio – Ensemble. These losses have significantly contributed to the struggle Microsoft have had in delivering new, exclusive content, so it's very symbolic that both Age of Empires and Fable are set to rise from their graves this year. Whether Age of Empires appears in the Xbox show or perhaps instead the PC Gamer show later in the week is a good question. Perhaps, though, the recent addition of mouse and keyboard support on the Xbox might see the series spread its wings to consoles for the first time…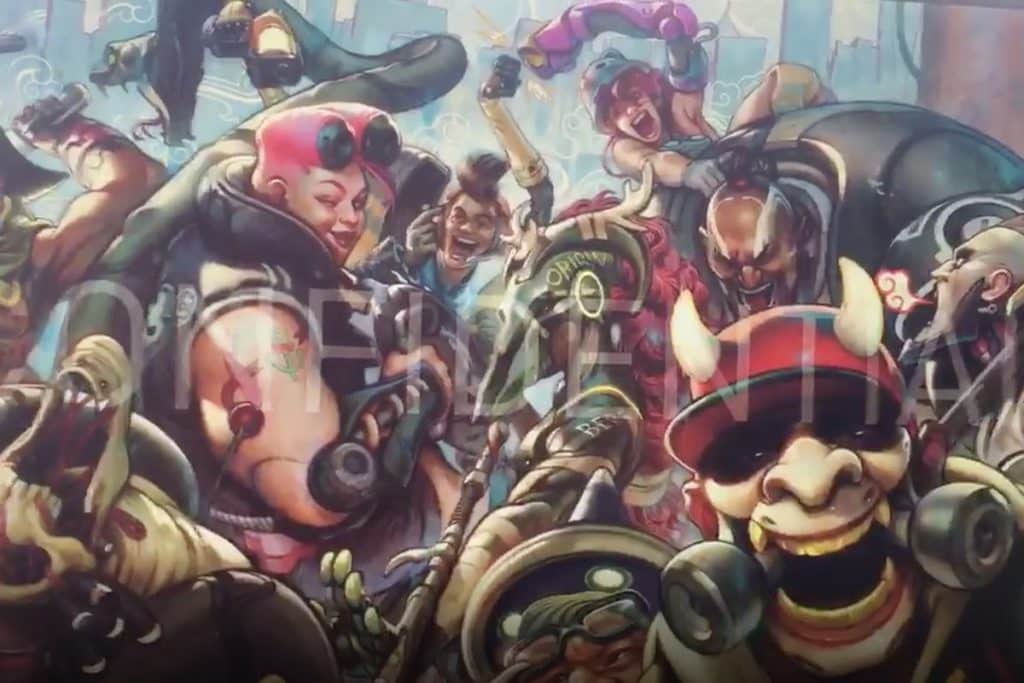 Ninja Theory's latest
Developers of the critically acclaimed Hellblade: Senua's Sacrifice – Ninja Theory – were one of the five studios acquired by Xbox Game Studios in the past couple years. Reports are that they've already been working on their next title for 6 years, so it's not strictly a fruit of their new relationship with Microsoft, but it does seem likely that it'll be exclusively published on Xbox. Unfortunately for Ninja Theory, what that game is appears to have entirely leaked ahead of its intended reveal in Sunday's show. Bleeding Edge is a very different game to Hellblade by all accounts. Seemingly somewhat Overwatchy, the game seems to be a multiplayer-focused 4vs4 character melee action game. It'll be interesting to see exactly what Bleeding Edge turns out to be in full action, though.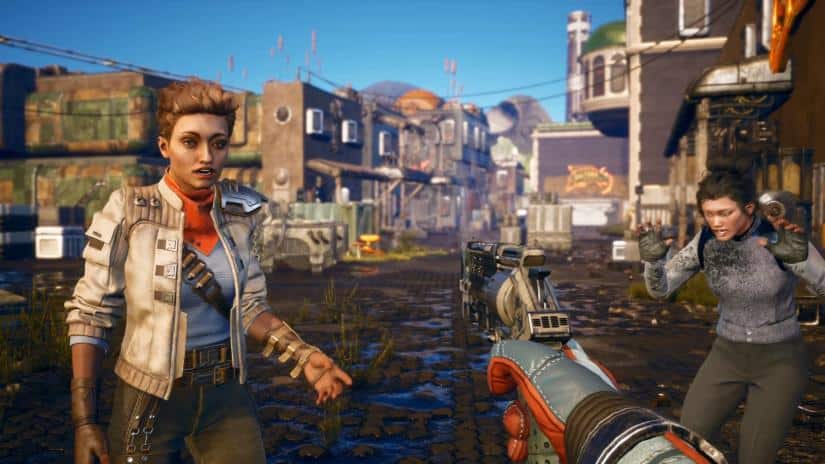 The Outer Worlds
Meanwhile, another recent acquisition, Obsidian, have been hard at work on their Fallout-style original IP, The Outer Worlds. Not to be confused with the recently released (and quite excellent) Outer Wilds – this game is effectively now a first party Xbox Game Studios game but will also launch on the PS4 due to a pre-existing publishing deal. Early footage last year looked like an exciting modern interpretation of the Fallout New Vegas style gameplay that Obsidian made a huge name for themselves with. Seemingly promising to beat Bethesda at their own game. As it's not an Xbox exclusive, Microsoft might choose to focus more on games that are, but with a release due later this year we can definitely expect to see it all the same.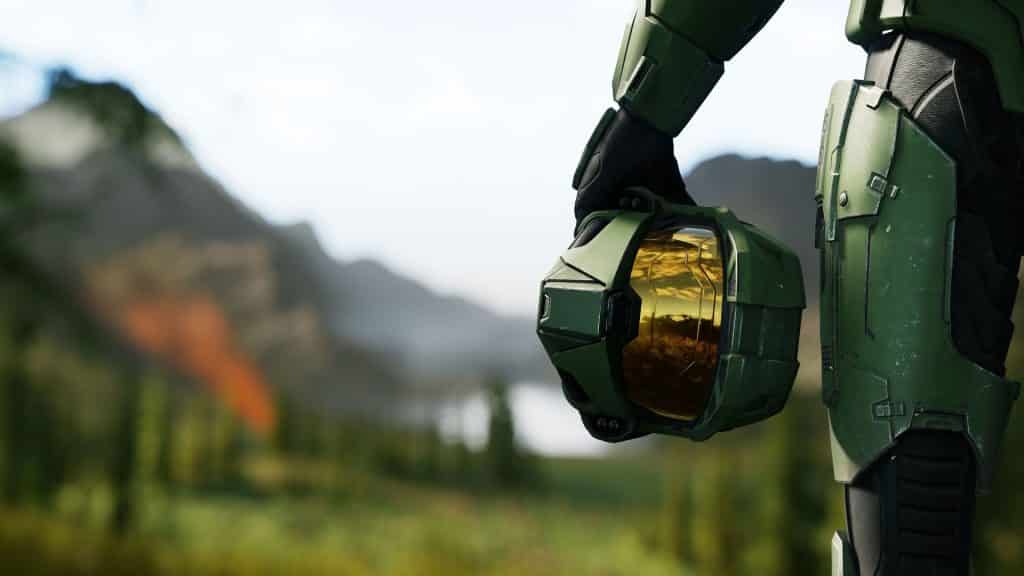 Halo, Gears, Forza
We already know about Gears of War 5, due later this year, and Halo Infinite – set for a release so significantly later that Microsoft have already announced that they'll be running it on PC during the show – but we don't yet know about the expected release of the next Forza game, what will be the 8th in the main series. Potentially we could see the Forza series taking a rare year off with Forza Motorsport 8 instead being a tech showcase for the new Xbox next year instead, but we might still see it breaking cover this year all the same to demonstrate what the new hardware is all about.
InExile and Compulsion Games
These other two Xbox Game Studios acquisitions almost certainly will reveal what they're cooking up for their new partnership with Microsoft but they're likely to be very early teases of games at least a year or more away. As such there's not much we can say about what we might see. But, with a promise of 14 first party games at the show, it seems likely that Xbox Game Studios will be firing on all cylinders one way or another.
The Initiative
Xbox's brand new studio, The Initiative, has a very simple mission statement at its heart: produce AAA competitors to games like 2018's God of War. As well as packing the studio with talent from some of the Industry's biggest names in single player content, they've also set up shop practically down the road from Corey Balrog's Sony Santa Monica and have been scooping up staff fresh off both Kratos' latest adventure and Red Dead Redemption 2. Whatever they're working on will still be years off at this point, but that doesn't mean we might not get a flavour of it this year.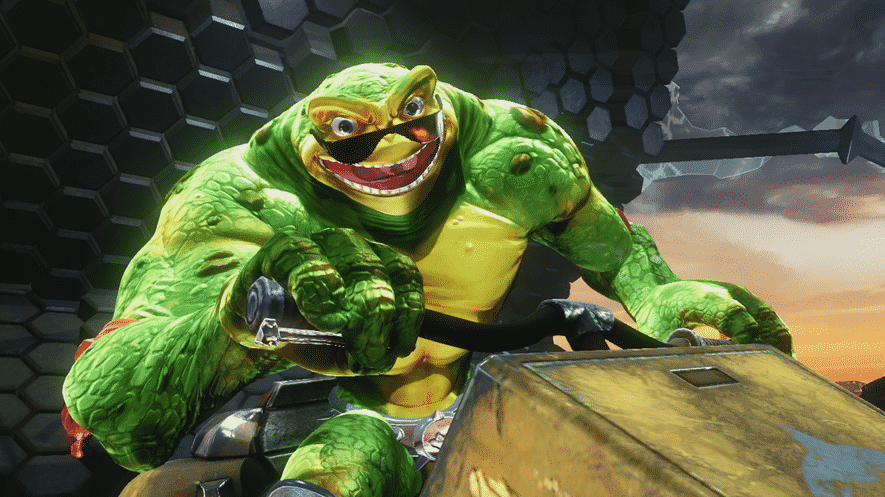 Other Exclusive Content and third party games
We also can expect to see more of Sea of Thieves – now enjoying its second year of content updates – as well as the much-awaited sequel Ori and the Will of the Wisps, new Cuphead DLC and an X-COM style spin-off of Gears of War by Splash Damage. Maybe we'll even finally see more of the long-promised BattleToads revival…
There should also be plenty of surprises and – with no other live stage show for most third parties to demonstrate their games on – plenty of third party, multiplatform content as well. We already know that there'll be a bit more of Star Wars Jedi: Fallen Order, and games like the new Call of Duty seem like a sure bet too.
We also expect that Game Pass will continue to get even better. While that might primarily come in the form of some big name scalps coming to the subscription service, it might also be the case that Game Pass and XCloud end up being almost one and the same. After all, if a curated library of games is what Microsoft needs for XCloud, why look any farther?
However, there's a lot of ground to cover for Xbox's own big focuses of new hardware, XCloud and an impressive looking first party slate, so perhaps the focus really will be on exclusive content. Something that really will be a very different E3 show than Microsoft have been able to deliver for a number of years.
Make sure to join us and watch the show live here at 9pm BST on the 9th June.
To follow along with the rest of the streams and conferences this E3, the full schedule and links to all the streams themselves are also available here.