Pokémon is one of the most successful series published by Nintendo, exclusively on Nintendo's consoles. But, unlike Mario or Zelda, Nintendo doesn't fully own the rights to the Pokémon franchise. It's something that understandably causes a lot of confusion for a lot of people, so this week we're looking into who does own Pokémon and how exactly that came to be.
The Pokémon Triforce
As we've (extensively) covered, the original Pokémon games were created by developers Game Freak. Satoshi Tajiri, Ken Sugimori, Junichi Masuda and the rest of their team came up with the idea for the game, designed all the Pokémon and developed the original Pokémon Red/Green for release in 1995. 
Nintendo bought the rights to publish these first games exclusively and worked extensively with the small team to make them happen. But, they did not buy Game Freak as a company and did not acquire the rights to the Pokémon intellectual property.
While this may seem unusual in a world of constant acquisitions by large gaming companies – such as Microsoft's latest spending spree on studios such as Double Fine and Obsidian – Nintendo has always kept its purse strings held somewhat tighter. As part of their publishing duties, however, Nintendo did register the Pokémon trademark, as well as the Pokémon character names. It's this specific point that inextricably ties Nintendo into the franchise going forward.
The incredible popularity of Pokémon Red & Green upon its release in Japan in February 1996 caught both Nintendo and Game Freak somewhat off guard. As well as the development of the updated Pokémon Blue and the localisation for Red & Blue that followed, there were calls for merchandise, manga licensing and an animated series.
Neither party were particularly well set up for managing this side of the franchise, though. So, Tsunekazu Ishihara re-entered the picture with his recently formed company, Creatures. Ishihara was instrumental in arranging the original Capsule Monsters pitch to Nintendo back in 1990, and his expertise in the business management side of things had already helped Game Freak with their very first release, Quinty.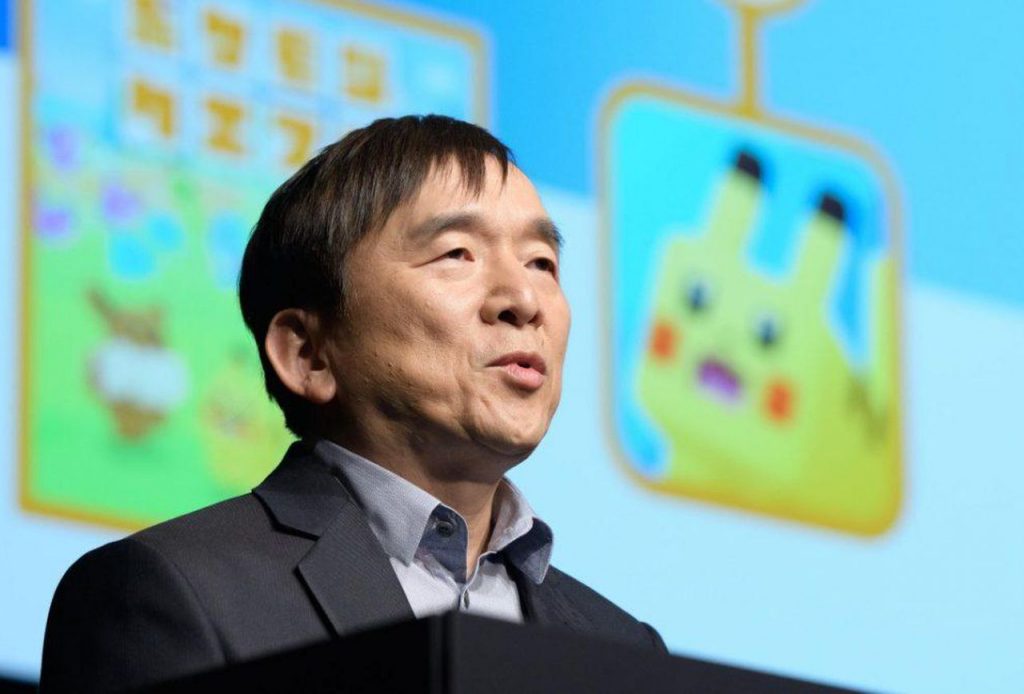 Although Creatures, like the now-defunct Ape Inc that it grew out of, was ostensibly a video game developer, the company's first significant involvement with Pokémon was in managing the burgeoning merchandising side of the young franchise. This included developing the Pokémon Trading Card Game, launching in October 1996, just months after the release of Red & Green.
By the time the series launched in America, and development of the second generation, Gold & Silver was well underway, the franchise had ballooned into becoming a pop culture phenomenon. In Japan, plans were being put in place for a dedicated Pokémon Center store, while worldwide there was an incredible demand for licensing the brand for all kinds of toys, books, stickers, etc. Throughout all of this, Ishihara remained the sole ringleader of the Pokémon merchandising circus, but it was becoming clear that it wasn't the workload of a single person.
The Pokémon (Center) Company
The Pokémon Center Company was founded in 1998, jointly co-owned by Nintendo, Creatures and Game Freak, first to manage the permanent physical stores and then later, reworked into simply being The Pokémon Company to manage the entire business of the franchise itself.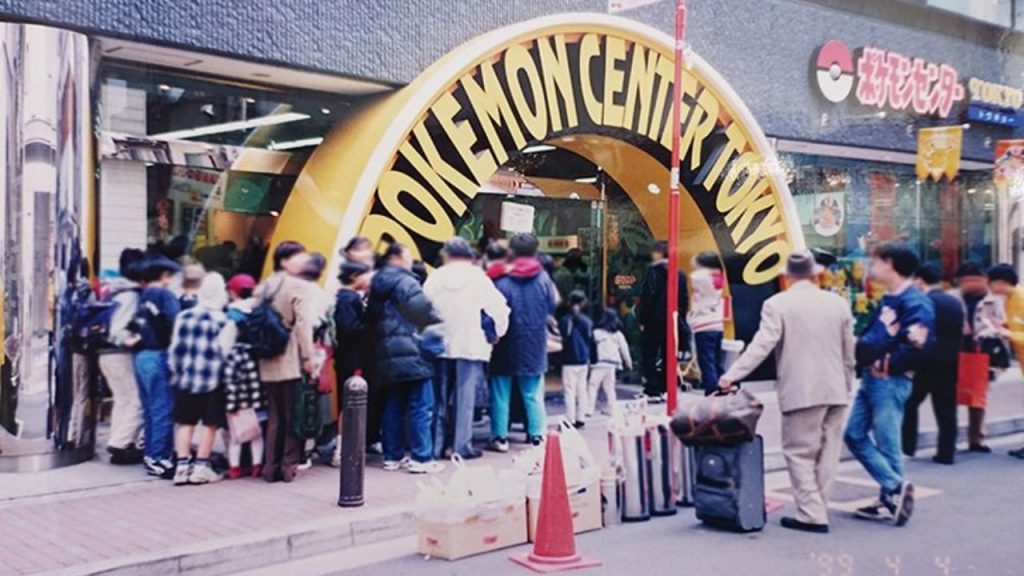 Ishihara moved from Creatures to becoming President of this newly founded company, a role he has maintained ever since. Satoru Iwata, freshly hired by Nintendo from HAL Labs, was responsible for managing Nintendo's side of the business at this early stage.
The Pokemon Company, going forward, would be jointly owned by Nintendo, Game Freak and Creatures as a combined venture to own and manage the IP. In Japan, the company took over the publishing duties of the Pokémon games and eventually would assume direct control over the localisation and distribution of the Pokémon anime and Trading Card Game worldwide once deals with 4Kids and Wizards of the Coast respectively ended in the mid-to-late-2000s.
This quirk of co-ownership has effectively made Pokémon a 'third party' property as far as Nintendo is concerned for a lot of their own efforts. While Nintendo can use the Mario, Zelda, Metroid, etc. brands in any way they choose, all use of the Pokémon brand must be licensed through The Pokemon Company, the same it would be for anyone else.
Likewise, there's no sign of any Pokémon easter eggs in games like Little Town Hero, despite being made by Game Freak themselves, because it's not their call alone to make. 
The only group in this relationship with any autonomy in this regard is The Pokemon Company itself. Decisions made about how to market the brand, licensing mobile games, etc., fall primarily to Tzunekazu Ishihara to make. Due to Nintendo's co-ownership of the company, as well as their hold on the Pokémon trademark itself, it's still incredibly unlikely we'd ever see a Pokémon game on a non-Nintendo console. But, with a non-controlling interest in The Pokemon Company (their share is publicly reported as 31%), most decisions made about the franchise are made without their direct involvement.
Not that any of this will stop people on the Internet blaming Nintendo for decisions they don't like in regards to the Pokémon franchise, mind…