Two and a half years after the original announcement, followed by total radio silence, we've finally seen the new Avengers game from Square Enix and Crystal Dynamics in action. Even better, we can play it as early as the 15th May next year.
Although the messaging in Square Enix's press briefing was quite messy and we'll sadly have to wait a bit longer to see some real gameplay, what we do know so far sounds very exciting for the future of Marvel's characters in gaming.
The initial thrust of the game will be the single player story mode. This entirely original Marvel story will take you through a cinematic campaign where instead of playing as just one Marvel Super Hero, you'll be able to play as all of them. Initially announced playable heroes are Captain America, Iron Man, the Hulk, Black Widow and Thor, but this would seem to be just the beginning. We also saw Hank Pym's Ant-Man introduced in a short story scene, while the announcement trailer is narrated by the voice of a teenage fan-girl of the Avengers that seems very likely to be that of Kamala Khan: Ms. Marvel.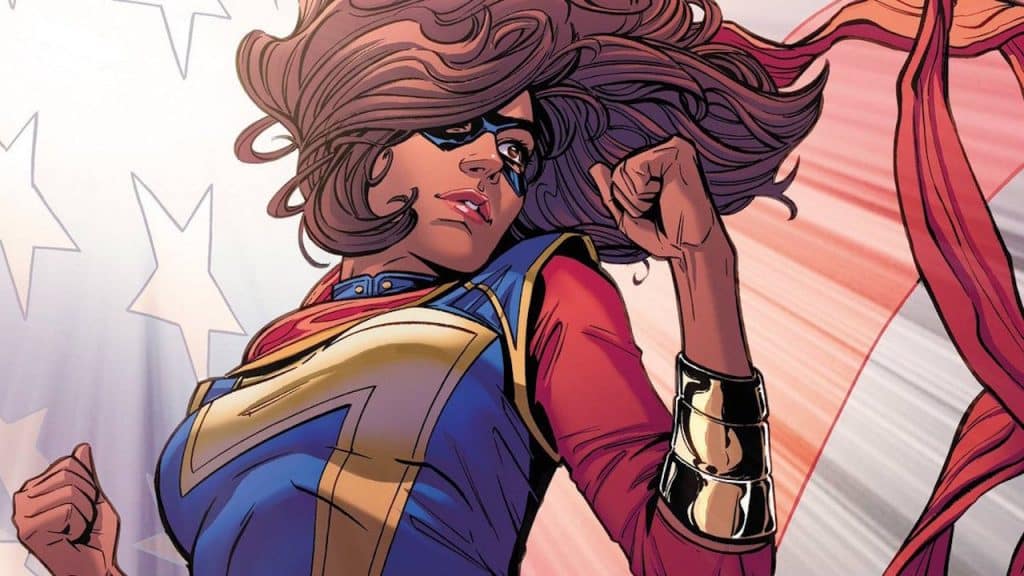 The game's story starts out with the five core Avengers opening a new West Coast Avengers base of operations and San Francisco throwing a huge Avengers Day party to celebrate. However, the party is soon crashed by the villain Taskmaster and the day ends in disaster as the Avengers' new Terrigen-powered Helicarrier is attacked and destroyed. The carnage causes significant damage to the city – and seemingly lets loose a cloud of Terrigen mist across San Francisco, the same mist that in the comics awakens the super powers of Inhumans like Ms. Marvel – and the Avengers are left to carry the blame. The trailer implies that Captain America also falls in the battle, but we've read enough comic books to know better on that one.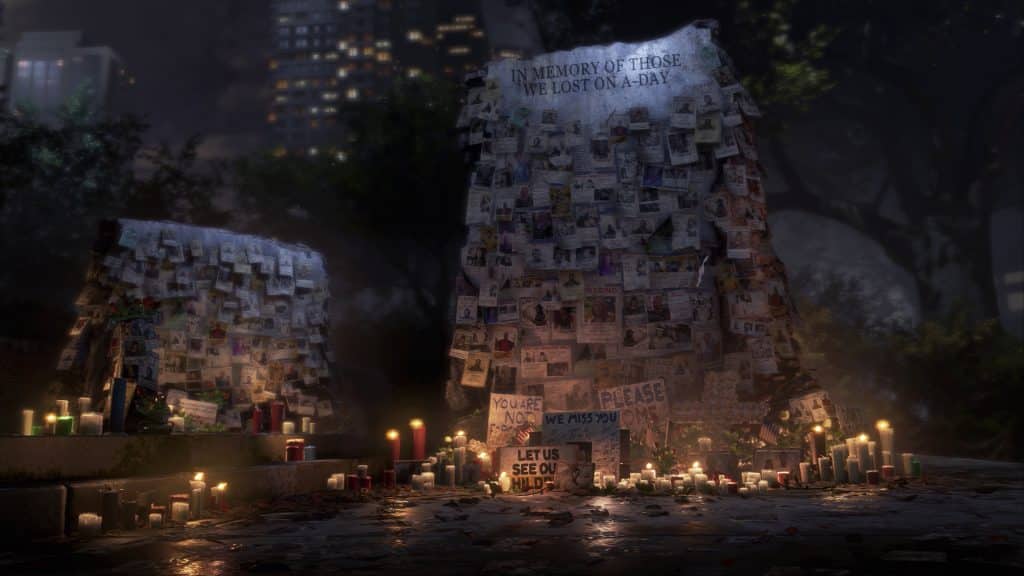 The main story itself takes place 5 years later, with the Avengers outlawed and disbanded. Early reports about the game have suggested that Ms. Marvel will be a main character throughout the game as she tries to reassemble the Avengers to meet a new, on-coming threat.
As well as playing through this story on your own, there will also be co-operative missions that you and your friend/s can work together on. How extensive this is, how many players it involves, or any details about it at all really we just don't know yet, sadly. What we do know is that you will be able to customise your characters' outfits, skills and gear to "nearly limitless" combinations.
Glimpses of scenes like Iron Man in space, Black Widow fighting a Super Adaptoid, Hulk fighting the Abomination and Hank Pym shrinking down what we think is an AIM robot that's appearing from giant portals in the sky, suggest a significant variety to the action in game. Combined with the potential for a much wider cast of playable characters and being able to widely customise them, that makes for a very exciting prospect when the game launches next year.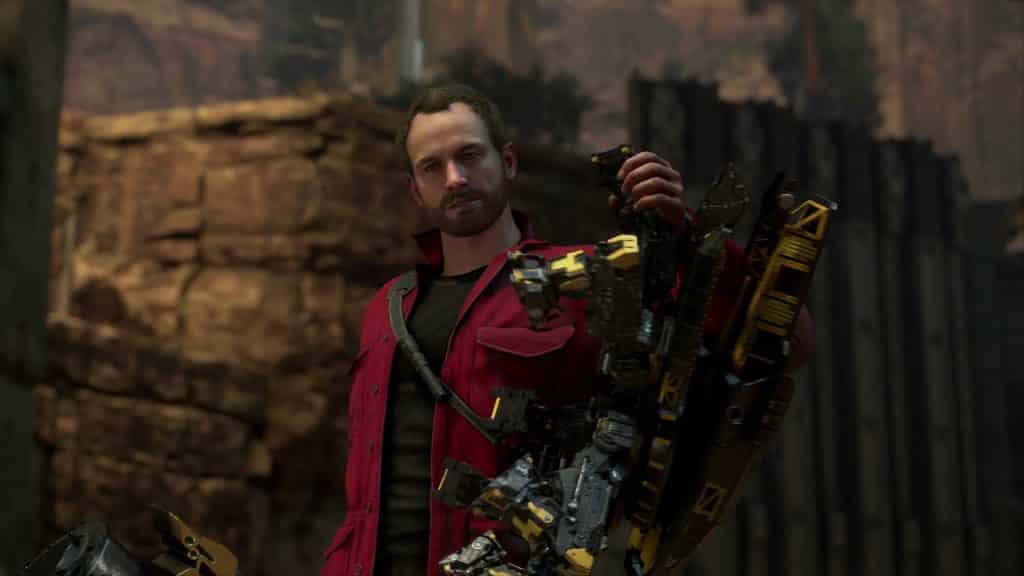 A single player cinematic experience akin to last year's Spider-Man would probably have been enough to make this game a must have for Avengers fans. But as well as that, an online 4 player co-operative mode will also be included in the game.
Sounding a lot like a PvE 'Horde' mode, up to four players can assemble together to defend the Earth from 'escalating threats'. Promising its own narrative that will be delivered over "multiple years", this expansive-sounding feature will also include new heroes and 'regions' added over time for no additional cost. Loot boxes and "pay-to-win" scenarios have also been ruled out, possibly indicating an extensive focus on cosmetic micro-transactions instead.
By promising to continue adding new Super Heroes to this mode, it immediately makes clear the logic behind the simple name of the game. As simply "Marvel's Avengers", the scope is nearly limitless for introducing Marvel heroes, villains, locations, scenarios, etc into a brand new Marvel Gaming Universe. The intention here is very clearly for Crystal Dynamics and Marvel to create a new alternative to the MCU with new interpretations of these characters and to just keep going.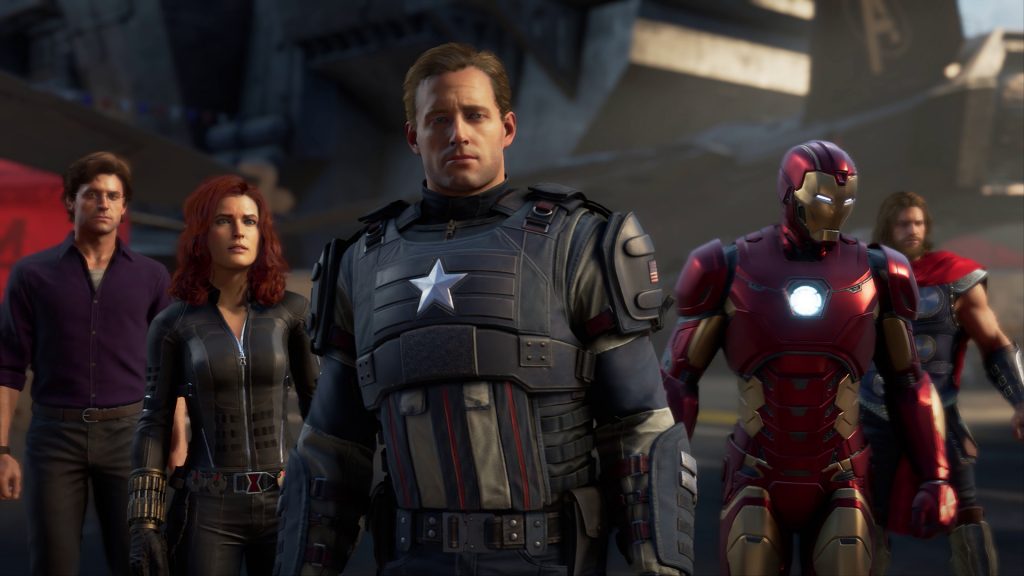 That determination to be different (but obviously incredibly inspired by) the MCU is also perhaps the game's most immediate weakness so far. The characters' faces don't look like either their MCU or comics counterparts for the most part. Instead they're some weird halfway house that – so far – just doesn't look quite right. This might have made more sense if the characters were actually cast for the game and new actors took on the parts with their own likenesses, but the characters look nothing like their voice actors either. It just seems right now like the best bet would just have been to design the characters to look like 3D renders of the comic book designs. However, we're pretty sure we'll get over it and get used to it quickly.
While it's frustrating that we didn't get to see more of the game in action, it's really hard to not get excited about this game from what we have seen. Last year's Spider-Man game set an incredibly high bar the for cinematic gameplay of this game to clear, but it looks like all the right pieces are there for it to do so. Especially with Crystal Dynamics' own pedigree in this regard.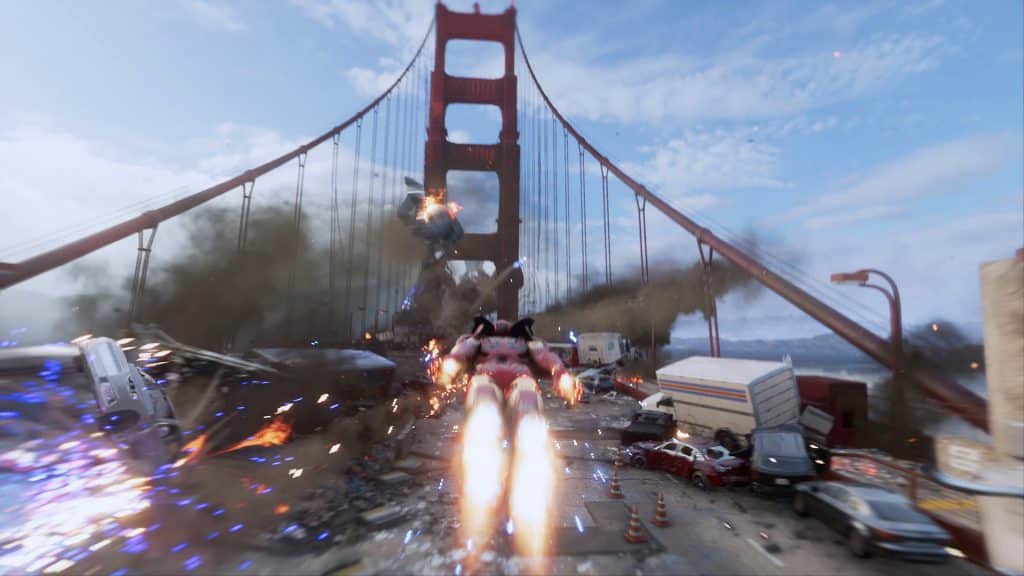 The online mode's growing narrative sounds a lot like Marvel wanting to capture the magic of Fortnite's constant stream of seasonal updates – and it makes a lot of sense for a Marvel game to do that kind of episodic content. What that means gameplay wise will be the biggest question hanging over it but with an exclusive Beta announced for PS4 pre-orders, we might not have very long to wait to find out.
Marvel's Avengers will be featured in a panel on E3 Coliseum at 9pm BST tonight. Hopefully we'll get to learn a few of the answers to our lingering questions then.