Originally due to release on the Xbox One, PS4, PC, Nintendo Switch and Google Stadia on the 22nd November, Bethesda has announced today that the game will now launch on the 20th March 2020 instead.
No specific reason – beyond needing more time – has been given for the delay, but it definitely seems to be a last minute decision. With release only a little over a month away, the game should have been signed off and "going gold" within the next couple of weeks.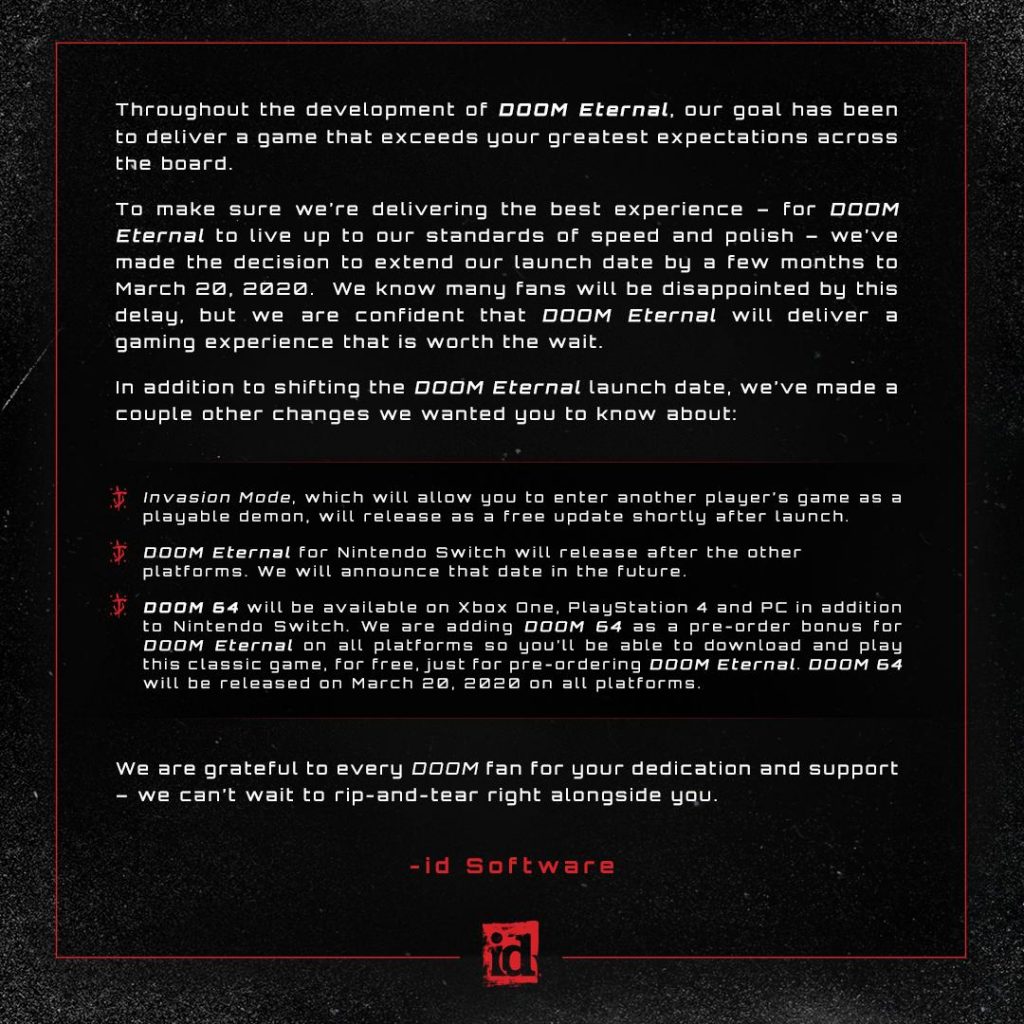 In an image uploaded to Twitter, id Software explained they needed extra time for Doom Eternal to "live up to our standards of speed and polish", as well as announcing "Invasion Mode". In this mode – due as a free update after the launch in March, you'll be able to enter another player's game as a demon.
While they also confirmed that Doom 64 will be heading to non-Nintendo platforms – and will now be a pre-order bonus for Doom Eternal – the Nintendo Switch version of Eternal itself has unfortunately been delayed even farther.
Originally one of the very few third party AAA releases due to simultaneously launch on the Nintendo Switch, Doom Eternal will now follow some time after the delayed March date. Again, no reasons for this additional delay have been announced.
It seems like events, such as next week's Eurogamer Expo, will be the only way to play Doom Eternal for a while.