The year is 1992. Street Fighter II has just launched on the Super Nintendo Entertainment System, and all but single-handedly created a genre overnight. Fatal Fury and Mortal Kombat have followed hot on Capcom's heels, but none of these iconic titles were yet available to play on Sega's Mega Drive console.
Seeking a competitor to the SNES' success with Street Fighter, Sega started working on their own entry into this increasingly important genre. Far from hastily throwing together a cheap Street Fighter clone, though, what they came up with was designed as a brand new premium franchise to stand as a future pillar of the Mega Drive brand.
Things didn't quite work out as they'd planned, but Eternal Champions still stands out today for its story-driven approach and elaborate mechanics that even modern examples fall well behind.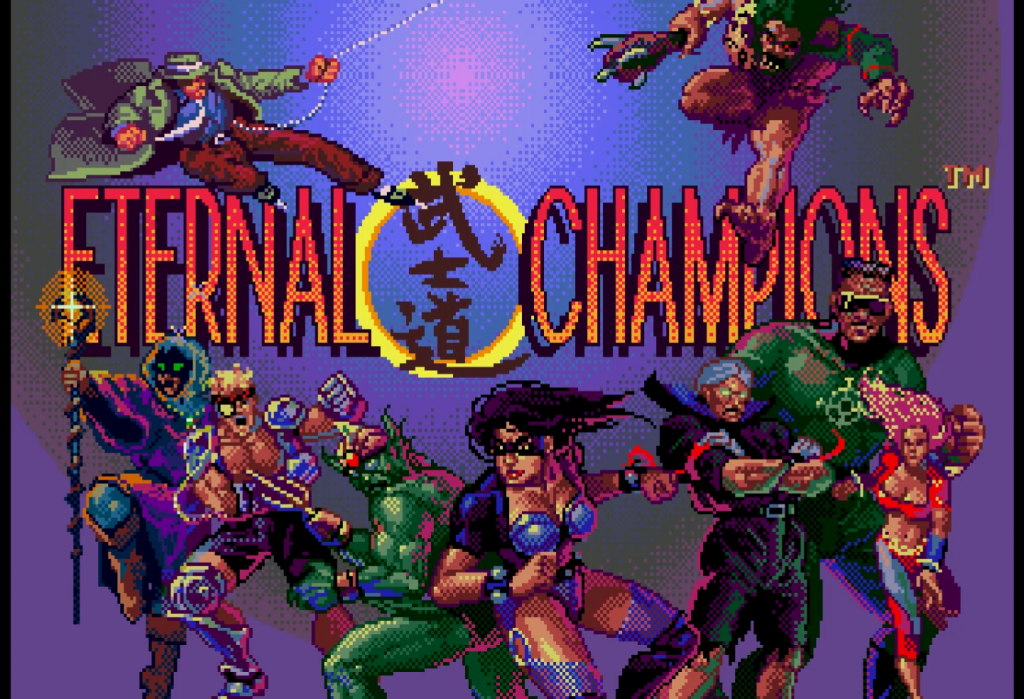 What is it?
Eternal Champions' core gameplay is immediately familiar. One vs one fighting on a 2D plane, against a timer and with a winner decided from a best of three rounds. It's a fighting game, in other words.
As with most fighting games, Eternal Champions is very much designed around a six-button input, which is a problem for Mega Drive owners, as the standard controller only has three of them. A six-button controller was released alongside the game, but if you couldn't beg your parents to spring for one, you'd have to make do with pressing the start button to switch between punches and kicks.
Unlike Street Fighter, Eternal Champions' special moves rely on a special attack meter that decreases every time one is used. By using a character's taunt, you can reduce this meter for your opponent, introducing an additional strategic element to the fights.
While there aren't any Mortal Kombat style fatalities here, Eternal Champions does introduce an 'Overkills' feature. By defeating your opponent at a specific spot on each level, you'll trigger a special animation of some element of that level finishing them off, such as being sucked into a massive fan, being eaten by a Tyrannosaurus Rex or being gunned down in a drive-by shooting.
All of this may sound surprisingly gruesome for a first-party console game, but actually, death is very much at the heart of Eternal Champions. The story focuses on nine would-be-heroes plucked from various points of time and space just before their untimely deaths by an immortal guardian of time called The Eternal Champion. Seeking to restore balance to the world, he pits the nine against one another in a tournament to find the strongest amongst them to challenge himself. Should the challenger win, the Eternal Champion will return them to the moment of their death, but with the forewarning of what's about to happen so that they can stop it.
There's a surprising, legitimately, mature tone throughout Eternal Champions, even as it indulges in it's Mortal Kombat inspired Overkills. The subject matters it deals with, from witch trials to gangster crime, are all pretty heavy, adult concepts to begin with. Even before you get to the descriptions of how each character eventually gets murdered. 
While its competitors were arcade games translated for home console versions, Eternal Champions was one of the first fighting games developed specifically for a games console. As well as indulging in full in-game character biographies, it also features an extensive training mode, intended not only to learn the game but to chase high scores under a variety of configurable conditions.
It's a welcome addition of single-player content in a genre that still often overlooks that side of things. You might not necessarily bother with most of it today, removed from the life of a youngling with few other games to play and little else to do with your time, but you can't really hold being an ageing grump with bills to pay against the game. At least, that's what people keep telling me.
Should you play it?
Unfortunately for Eternal Champions, the actual fighting gameplay doesn't quite live up to Street Fighter II's. There's a decent variety of character styles, special moves and levels, but all the action is somewhat slow and cumbersome.
The story stands out for how embedded it is at a time when even Mortal Kombat doled out its story in contradictory arcade-mode endings, but it's, unfortunately, a bit flat by today's standards. The presentation is all primarily text-based. That haunting music as the game scrolls through the story of how a character originally met their gruesome end can stay with you, but it's crying out for at least some static images to go with it.
The entire idea is shouting out to be rebooted and follow very closely in the footsteps of NetherRealm's latest and greatest. But it's hard to recommend this original on any grounds other than nostalgia or it just happening to be one of 42 games in a certain collection on a certain mini console…
Can you play it?
Oddly, Eternal Champions hasn't really featured as part of the various port-dumps of Mega Drive games Sega has routinely put out on most platforms. You can get it on Steam for a measly 80p, but the console versions of the Sega Mega Drive classics releases have overlooked it.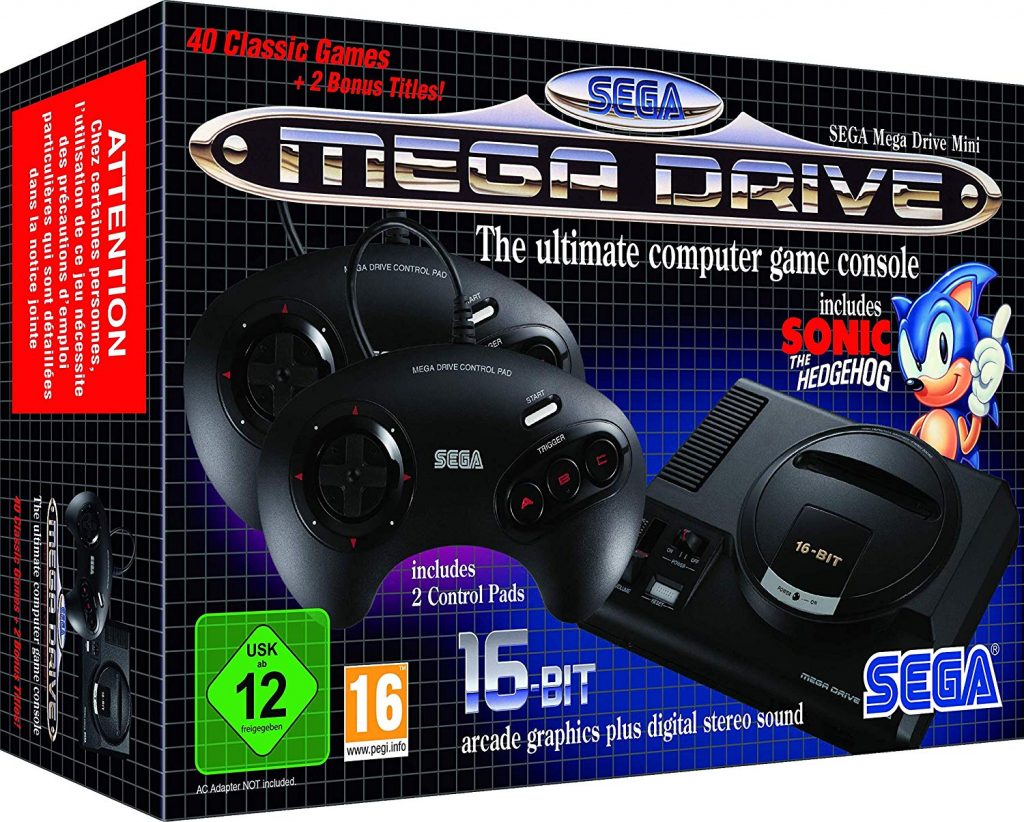 A Wii Virtual Console release was, once upon a time, available. But the easiest (and best) way to play the game today would have to be the Mega Drive Mini. But that does come with a significant caveat. The Mega Drive Mini available in most of the world (i.e., not Japan) is only available with the standard three-button controllers.
It's still entirely possible to play Eternal Champions this way… but we wouldn't recommend it. So you would have to throw in the additional cost of a supported six-button controller or two at about £15 a pop. At least Street Fighter II is also on there to help justify it…