Already heavily rumoured to be a part of the game, young Champion Kamala Khan – as the most recent Ms. Marvel – will join the rest of Earth's Mightiest Heroes in Square Enix's new Avengers game next year.
Despite the character only first appearing in the comics about 6 years ago, she's very quickly become a fan favourite. As well as starring in recent cartoons and Marvel Ultimate Alliance 3, a Disney+ series was also recently announced to bring the character into the Marvel Cinematic Universe.
In the comics, Kamala is something of a Marvel fangirl herself. After gaining her Inhuman powers, she adopts the former persona of her idol, Captain Marvel and takes up residency as a hero for the somewhat maligned and forgotten island of Jersey within New York City.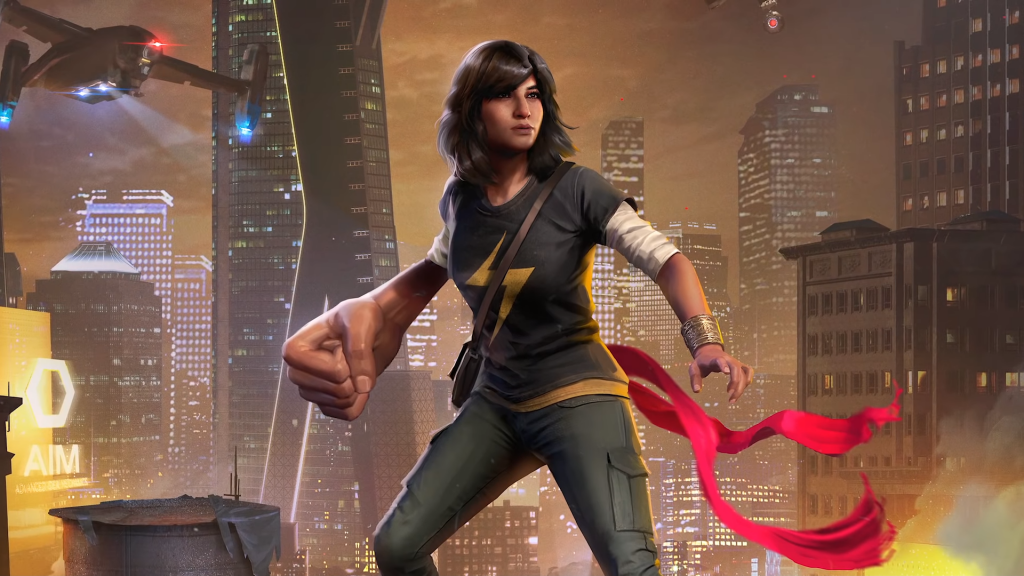 The character's mixed Pakistani-American heritage and muslim background plays as significant a role throughout her series as her super powers. This open and honest portrayal of her "normal" life contrasting with the madness of her superhero one has been a significant factor in her increasing popularity.
In Marvel's Avengers, a young Kamala joins the A-Day party at the start of the game as a prize for her Avengers fan-fiction. When Taskmaster turns up and everything starts to go south, she's exposed to the Terrigen that had been powering the Avengers' new Helicarrier and gains her powers.
Throughout the game's story, Kamala – played by Sandra Saad – aims to reunite the Avengers and prove to the world that it was AIM that set them up. The same AIM that has now taken their place with aggressive security drones.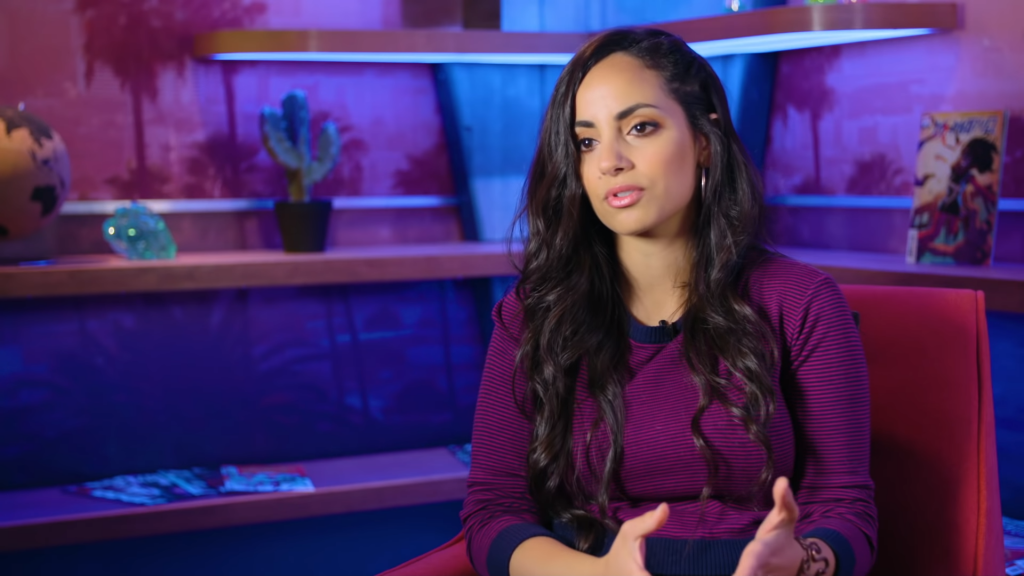 Playing as Kamala brings a major focus on her "embiggenning" powers – allowing her to stretch her arms to attack enemies from a distance, or to grow to a giant size and easily dispatch her smaller foes. As described in a behind-the-scenes video, the team even made a specific "reaction set for the enemies to really deliver on the feel of being three times/four times the size of the enemies you're sort of kicking around".
The behind-the-scenes video also gives us some quick glimpses into the various costumes Kamala will be able to wear, beyond just her standard Ms. Marvel costume. This customisation element stands to be a major part of the game for all its heroes. With a likely focus on a lot of cosmetic DLC to stand alongside the seemingly generous offering of free heroes, areas and story content to follow after launch.
Personally, Ms. Marvel is one of my favourite recently introduced characters in the comics. I couldn't be more excited to be able to play as her. The 15th May 2020 can't really come soon enough.