There's still a few hours until Xbox's big E3 conference tonight but that hasn't stopped Microsoft from quietly dropping several big updates for their Game Pass service.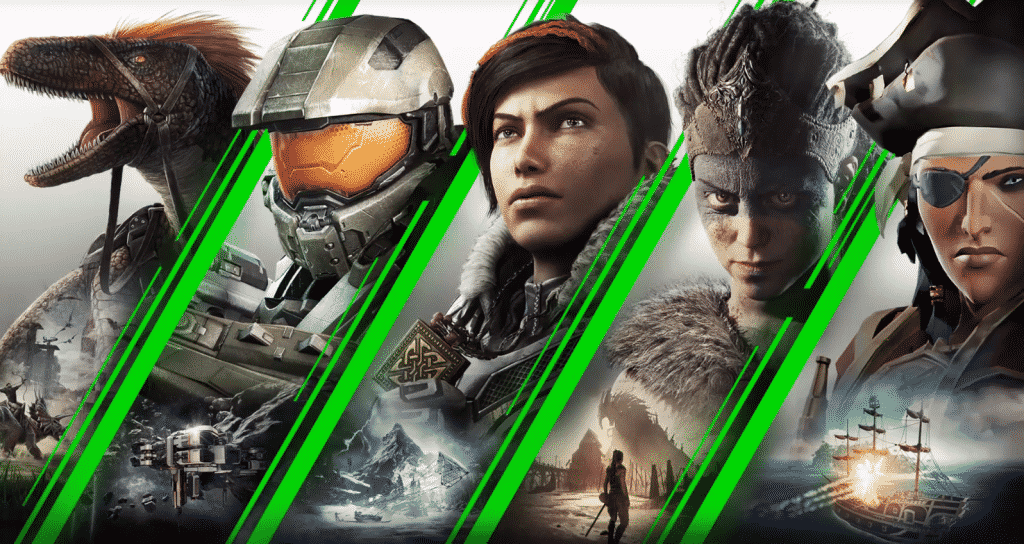 The first big headline is that the recently announced PC version of Xbox Game Pass has already launched. Available for £3.99 a month – with an initial £1 special offer for those who haven't subscribed to Game Pass before – the service is similar, but separate to the console version. The games available are not directly the same, although Microsoft's first party games – including the upcoming Gears of War 5 and Ori and the Will of the Wisps – will be lock-ins for being available on the service going forward.
Most first party Xbox games have already been available to play on PC via Game Pass due to the Xbox Play Anywhere program over the past couple of years. The inclusion of third party content in a PC-specific subscription, however, will be a really big feather in Microsoft's cap. So far, Game Pass PC includes third party games such as ARK: Survival Evolved, Metro Exodus, Hello Neighbour and The Messenger, but that could very easily grow to be a much bigger list of much bigger names very quickly.
Existing Game Pass subscribers will not get access to the PC version as part of their subscription. However, those subscribed to Game Pass Ultimate – which also quietly went live today after several months of testing with Xbox Insiders – will see it included alongside their Xbox Live Gold and Xbox Game Pass subscriptions.
Game Pass Ultimate will cost £10.99 a month and if you have existing Xbox Live Gold or Game Pass subscriptions, will convert your remaining subscription value – up to a total of 36 months – into the same amount of time on your new combined subscription. While Game Pass PC's £1 offer is only available for new subscribers, everyone can take advantage of upgrading their Gold or Game Pass subscriptions to Game Pass Ultimate for £1 right now.
For the moment, finding and installing Game Pass PC games will require navigating the Windows Store, but that looks set to change very soon with the upcoming release of a new Windows 10 Xbox app.
Currently listed as closed beta on the Windows Store, this app is designed to bring the Xbox experience to PC as a full platform and store front. Reportedly borne out of frustration by Xbox engineers at the Windows Store's failings, this app will apparently combine with the release of PC Game Pass and also the announcement of Microsoft opting to release games on Steam and other stores in the future to bring all of Microsoft's gaming efforts on PC under one Xbox-branded banner.
It's currently expected that the new Xbox app will launch during or shortly after the E3 Briefing tonight.
More Game Pass Content
Meanwhile, on the Xbox itself, 12 games were silently added to Game Pass overnight. Headlined by the addition of both original Shenmue Games, Steamworld Dig 2 and Hollow Knight, the overall theme of this new burst of additions would seem to be their indie roots (though that's not strictly true for Shenmue). All 12 are available to install right now – and Astroneer is also available on PC Game Pass right now too – though they aren't yet appearing in the manually curated 'recently added' list on the console.
With no other major publisher's games represented in this batch – something we absolutely would come to expect from major Game Pass announcements now – it seems somewhat likely that this could just be the tip of the iceberg of new Game Pass content being revealed today.
Make sure you check back at 9pm British Summer Time tonight to watch the Xbox E3 Briefing live or catch our roundup of everything announced later on this evening. If you're wondering what else we might expect from tonight's show, don't worry, we've got you covered on that too with an exhaustive prediction of all the biggest things we're feeling pretty good about the chances of.