This week Microsoft announced 25 original Xbox and Xbox 360 titles that were coming to the Xbox One backwards compatibility feature. Since the ability to play the previous consoles' games on the Xbox One launched in 2015, over 600 games have been made available to play on the modern hardware. As impressive as both that technology and the number of games are, that means that just around 20% of the games released for the previous systems made that leap. Now, we know that – for the moment at least – these latest 25 will be the last.

The most intriguing game of all comes directly out of that 'final' batch, though. It gives us a glimmer of hope that we might yet see more games down the line. That game, Too Human is an interesting story in and of itself. One worth telling, to understand why backwards compatibility's story might not yet be done.
Published by Microsoft exclusively on the Xbox 360, Too Human's developer Silicon Knights struggled with development of the game and slipped past plans to release on the original Playstation and later the Nintendo Gamecube before ending up selling the rights to Microsoft to finally get it done.
The game was intended to be the start of a new gaming franchise, taking a sci-fi spin on the Norse mythos to create a relatively ambitious Action-RPG. When it finally released – after a decade in development – in August 2008, critics were not kind to the game. Odd design decisions, such as using the right analog stick for combat, rather than the camera as you'd normally expect in game like this, did not go down well. The game's protracted development ultimately hindered the final product, with signs of problems in getting the game across the line, such as a lack of polish and repetitive settings damning the overall response to it.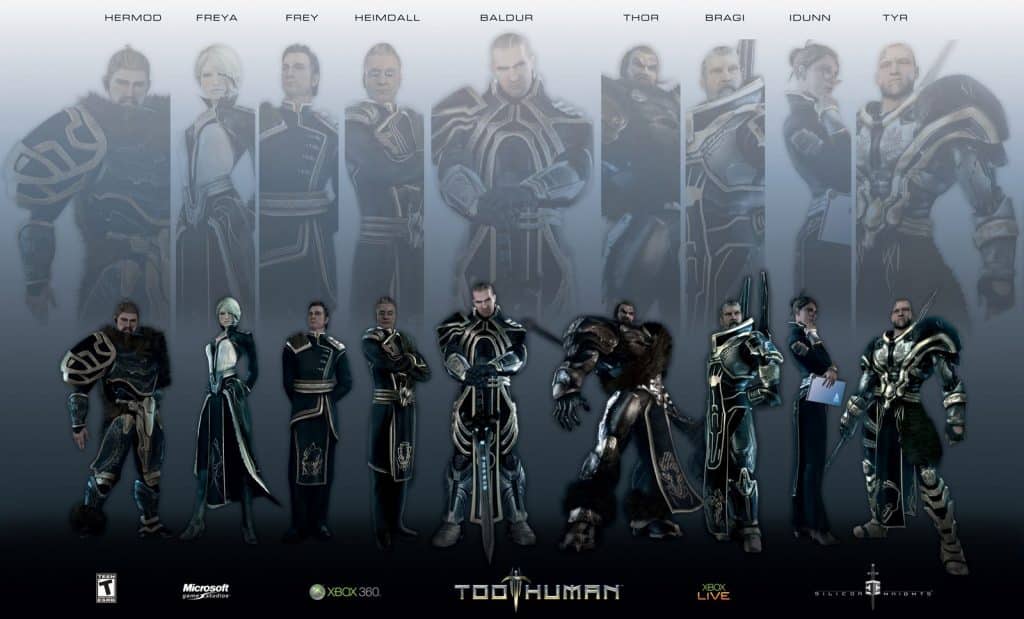 Under normal circumstances, the story of Too Human would end there and either the game would fade into the history of mediocre games or a sequel would be attempted to salvage the series itself. But this is where the tale of Too Human's development takes a somehow even sourer turn.
In 2007, prior to the release of the game, Silicon Knights sued Epic Games – developer of the Unreal Engine the game was running on – for "breach of contract" due to "inadequacies" of the "level of support, service and co-operation" from Epic on the engine. Silicon Knights claimed that Epic missed an agreed-upon deadline to provide a fully functioning version of the Unreal Engine 3.
It was a bizarre move at the time, and seems even more bizarre now given the juggernaut in the industry that Epic has become. Back then, however, Silicon Knights' claim did have some merit. The licensing document for Unreal Engine 3 reportedly stated that a functional version of the game engine would be available to licencees within 6 months of the development kits for the Xbox 360 being available. With the dev-kits being available in September 2005, that document meant that Epic should have delivered the full engine to licensees by March 2006.
By the time the engine was finally made available in November 2006, the very first game running on Unreal Engine had already been released. Epic's own Gears of War. Silicon Knights' claim was that Epic had unfairly neglected licencees to focus on its own, competing product. However, Epic contested the claims against them in a counter-suit. The case against Epic might indeed have stuck were it not for one massive complication that would ultimately doom both Silicon Knights and Too Human.
Silicon Knights had decided to make their own, competing game engine. Possibly borne out of the frustration of not having the final, fully functional version of the Unreal Engine they decided to 'fork' the engine code that they already had and began developing on top of it to create the 'Silicon Knights Engine'. This is what they ended up shipping Too Human on. In development, this is all a pretty common process for open source software. Had the Unreal Engine 3 been open source software, there might not necessarily have been any problem with what Silicon Knights had done. Epic's counter-suit claimed that Silicon Knights had therefore made unauthorised use of their technology and infringed upon their intellectual property rights.
This court battle continued for years. It wasn't until the 30th May 2012, six years after that missed deadline for delivering the final version of the engine that set off the entire chain of events and over 3 years since Too Human's release, that the case was finally closed. Epic prevailed and Silicon Knights were forced to pay nearly $10 million in damages and recall and destroy all unsold copies of their Unreal Engine games. Along with as Too Human, this included X:Men Destiny as well as still in development games such as two sequels to Too Human, a sequel to cult classic Eternal Darkness and a couple of other projects.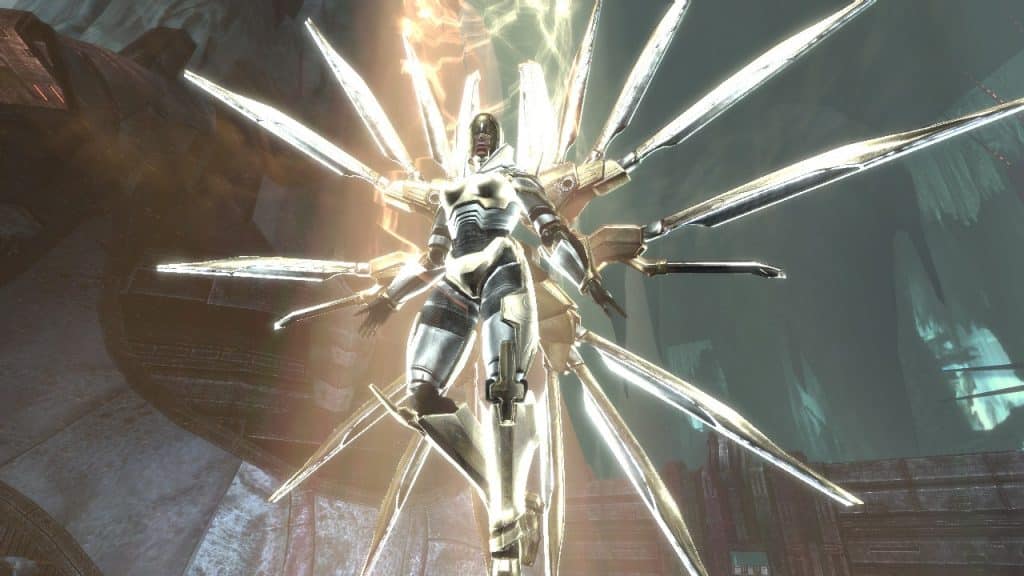 Too Human was removed from sale both physically and from the Xbox Live Marketplace in January 2013 and Silicon Knights collapsed into bankruptcy in May 2014. The game and series was seemingly doomed to never be heard from again. Until this week, when the game was added to the Xbox One backwards compatibility feature and made freely available to everyone.
Microsoft would seem to have reached an agreement with Epic Games that they could, once again, distribute the game. That initially might seem like a lot of effort to go to for a poorly received, decade old title that would surely be at the bottom of Microsoft's list for IP they might choose to revive with sequels later on. But, viewed through the lens of Microsoft seeking to create a full, playable archive of all of its games on the Xbox platform moving forward, it actually makes a great deal of sense.
The backwards compatibility team at Xbox are now putting all of their efforts going forward on ensuring that all 600+ of these titles, as well as over 2000 Xbox One titles, are fully compatible with their next console, Scarlett. While that means no more additions to the program whilst they're doing so, it far from rules out new additions once Scarlett is finally released in 2020.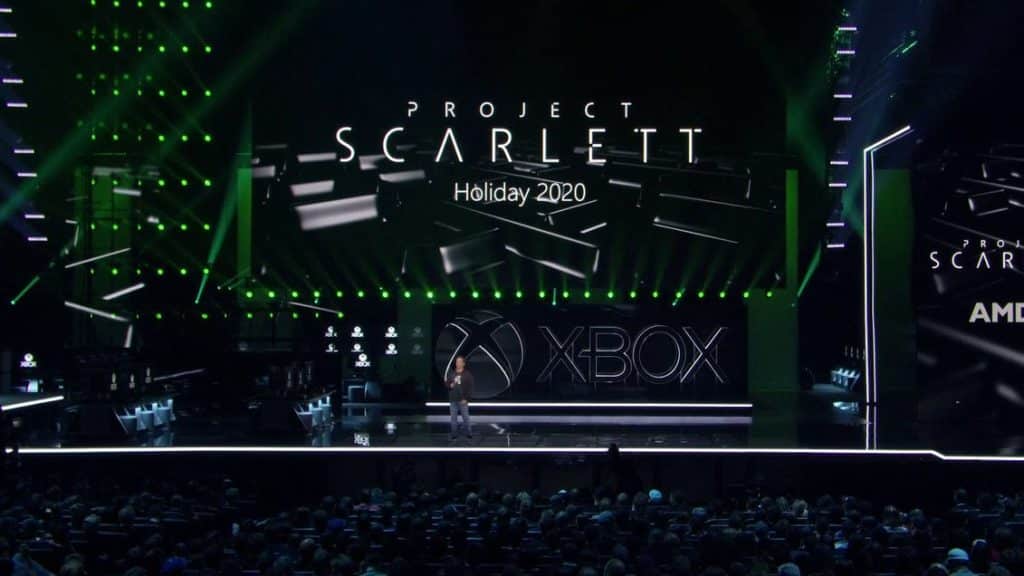 Too Human paints a positive picture of Microsoft's ambitions in bringing much more than 20% of that classic library forward. 100% will be an unachievable goal – even for just Microsoft's own published games. Giving away Too Human following an agreement with Epic is relatively easy compared to negotiating the licensing rights for car likenesses or music tracks. Things that will sadly keep games like Project Gotham Racing trapped in gaming history.
With the addition of Too Human, most of the Microsoft published games from the Xbox 360 have made the leap to the Xbox One life-raft. Of those left behind, the majority are Kinect or other accessory-based games, while a lot of the remainder – like Project Gotham Racing – are simply lost to time thanks to complicated licensing agreements. However, the same cannot be said for games on the original Xbox, which has been somewhat neglected prior to this week's final burst of additions. No matter how you look at it, backwards compatibility on Xbox One is unfinished business.
Too Human exemplifies the dedication Microsoft has to making Xbox into a gaming platform where the console itself is not a boundary. By preserving even a game that – by law – cannot be sold any more, and – by all rights – few people would feel that strongly about playing today anyway, it sends a message that even as there are "no plans" to add any more backwards compatible titles, that doesn't mean that plans can't, or won't change…