some
good news. Here's our roundup of what's gone on this week:
Final Fantasy VII Remake in trouble?

It was teased for years – particularly with a tech demo for the launch of the PS3 in 2011 – but in 2015, Square Enix confirmed they were remaking Final Fantasy VII. Since then, though, aside from saying that the remake would be too big to sell as a single game, there hasn't been much sign of development of the game. Originally it seemed primarily due to Square Enix understandably being more focused on last year's release of Final Fantasy XV, but this week the publisher
revealed that they've had to cut ties with developer CyberConnect2
, to whom they had outsourced lead development of the game. It's not clear just what this means for development of the game. If CyberConnect2 were deep into development, but were going in a direction Square Enix took issue with, it's possible that the change could mean huge setbacks for the game's progress. It's not the first time Square Enix have had to throw everything out and start again – in fact, the last two numbered Final Fantasy games suffered that very same fate. There were concerns on launch that Final Fantasy XV's troubled development led to corners being cut in order to get the game out the door. So much so that a series of patches, including changes to the game's story, were promised by Square Enix after release. Could history be repeating itself with arguably, Square Enix's most anticipated release in years?
Hitman IP up for grabs along with IO Interactive
"Our decision to withdraw from the IO Interactive A/S business was the result of a review of our portfolio that we conducted as part of our effort to concentrate our resources in order to strengthen our development capabilities… Because the firm is engaged in the development of Hitman and other renowned titles, we are negotiating with prospective external investors capable of ensuring that these titles carry on."
Meanwhile, the story rumbles on in the search for a buyer for IO Interactive. Despite critical and, supposedly, financial success from last year's excellent
Hitman,
Square Enix are seeking to sell the Danish studio. This week in its financial briefing the publisher confirmed that, if it would sweeten the deal,
the Hitman IP would be part of the studio's purchase
.
The studio recently had to undergo a series of layoffs in the wake of Square Enix's decision and as yet there are no signs of a buyer. It'd be hard to imagine that the Hitman IP wouldn't be a strong selling point for the studio, but there are fears that unless a buyer is found sooner rather than later, the studio will be forced to close its doors permanently. What happens to the Hitman IP should that happen remains unclear.
In the meantime, though, IO Interactive continues to wrap up what may now be the first and last season of 2016's episodic Hitman with a range of updates in June. A 'full game update' has also been teased for the end of the month, before the 26th and final Elusive Target in July.
Sonic Mania races to an August release
Sega confirmed this week that, following a couple of delays, Sonic Mania was finally set for a digital release on the 15th August worldwide. The game will be available on the Nintendo Switch, Xbox One, PS4 and Steam for £14.99 / $19.99US/ €19.99. Sonic Mania is notable for being a game borne out of the Sonic fandom itself. Lead developer Christian Whitehead started off his development career making Sonic fan games. In particular, his 'Retro Engine', designed to recreate the exact physics and gameplay of the Mega Drive originals, led to Sega offering him a job. That engine went on to be used in mobile remakes of Sonic CD, Sonic 1 and Sonic 2, before being put to work creating new levels and new interpretations of classic levels in Sonic Mania. The rest of the Headcannon and PagodaWest team developing the game are all similarly indie developers, many with a similar history to Whitehead himself. Meanwhile, the music for the game is also being composed by a fan and well known Sonic remixer,
Tee Lopes
. Having played the Green Hill Zone/Studiopolis Demo, as well as enough of the classic Sonic games to be able to play the levels blindfolded, I can absolutely confirm that Sega has struck gold with this collaboration and the game's release in August is definitely one to look forward to.
Middle Earth: Shadow of War falls back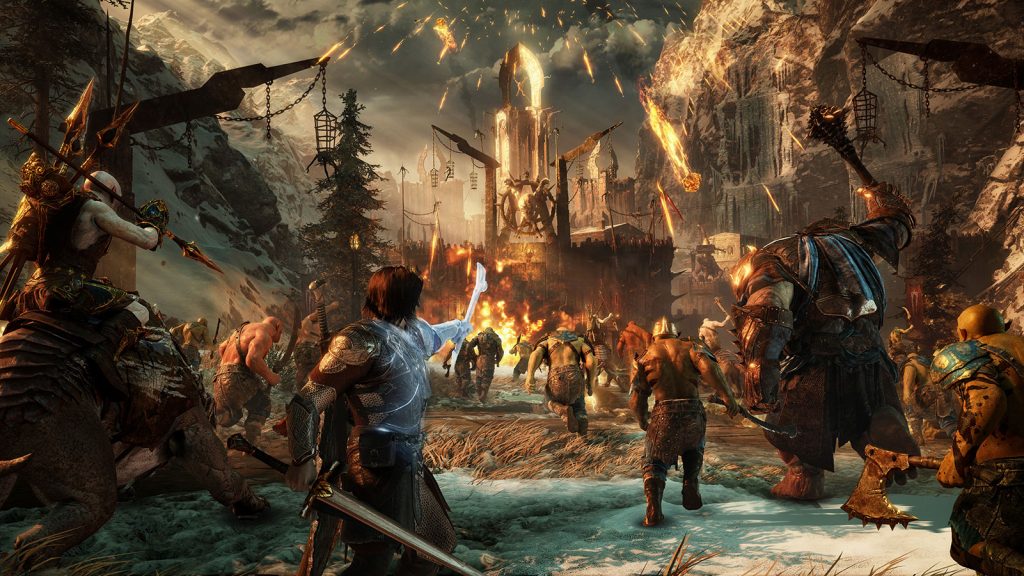 Originally destined for an August release itself, the followup to Shadow of Mordor has been pushed back a few months to the 10th October. The game looks set to expand on the promising premise of the first game in a big way. The expansion of the Nemesis system to also giving Orcs on your side a growing history and deepening character traits joins a wider scope of battle in the sequel. More than simply being a guerrila fighter in an Orc camp, Talion will now be leading an army of his own against huge keeps and castles. The original game made good on its otherwise familiar aspects drawn from the Arkham and Assassin's Creed series by using its various systems to create truly personal, emergent gameplay. The sequel will be now hoping that, faced with the likelihood of releasing only a few weeks before Assassin's Creed's big comeback, it still has enough to stand against the series on its own merit.
Nintendo's online plans for the Switch get delayed, but clearer
When the Switch launched, Nintendo promised that a premium online service would be launching later in the summer to go with it. While this service would mean Nintendo would be joining its competitors in charging players for online multiplayer, it also came with promises of eShop deals, online lobbies and voice chat and a monthly download of a classic NES game. Now that premium service will not be launching until 2018, meaning that between now and then all online multiplayer will remain free. When it does finally launch in 2018, the headline price will be $19.99/€19.99 for a year's subscription.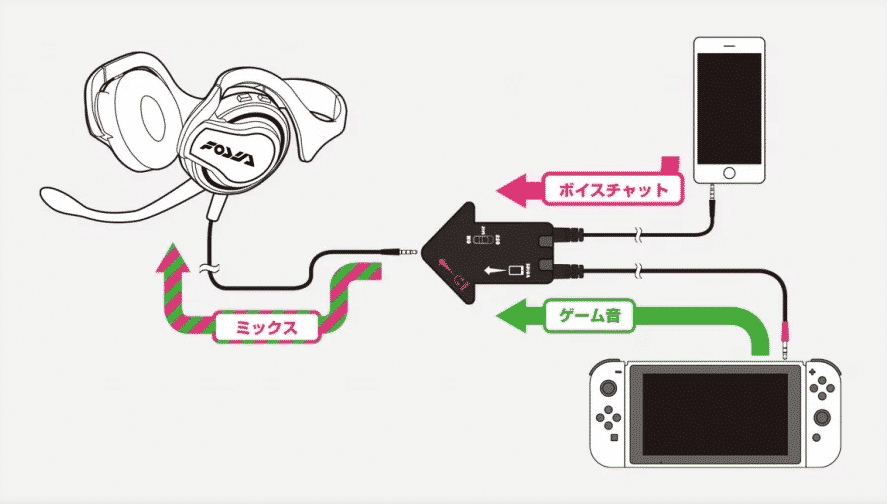 Meanwhile, the monthly classic game download has now been made considerably better by morphing into "ongoing access to a library of classic games with added online play". The similarities to the recently launched Xbox Games Pass, sadly end there, though. Rather than being unfettered access to Nintendo's Virtual Console back catalogue, the deal instead will be for newly released versions of classic NES (and potentially, eventually, SNES) games that have some level of online multiplayer reverse engineered into them. While it's certainly a better deal than only being able to play one of those games per month without stumping up more cash – as the originally announced plan entailed – it's still a fairly lean offer. This week also revealed further details on just how the "online lobby and voice chat
app
" part of that premium service will actually function. As feared when Nintendo started referencing a smartphone app for this functionality, the service really is just a smartphone app – completely divorced from the Switch itself – that you can communicate to your friends with while playing online. Amazingly no-one at Nintendo seems to have realised that it's perfectly possible to do that 
without
paying them $20. The backwards nature of this setup has been laid bare by an officially licensed Splatoon headset from Hori. The headset features a splitter with a cable each for your Nintendo Switch and your phone. The bravery of Apple's abandoning of the headphone jack will also mean an additional dongle will be required for iPhone users. There are suggestions that the backwards setup of the online communication on the Switch is a direct limitation of the amount of memory available to the hardware. Typically, consoles reserve a set amount of memory for OS level features such as this, and while the Switch does also still keep some memory in hand for the OS, it may simply not be enough. It is possible that, down the line, the Switch can be updated to get around this ludicrous setup, but knowing Nintendo, the more likely scenario will be a Switch 2/Pro/XL/Lite with the memory built in to handle this basic component of online gaming.
The first week or so of June is usually a "clearing-house" period. Games publishers often try to get bad news out the door and buried in advance of E3. This year's been no different – though there was