IO Interactive goes indie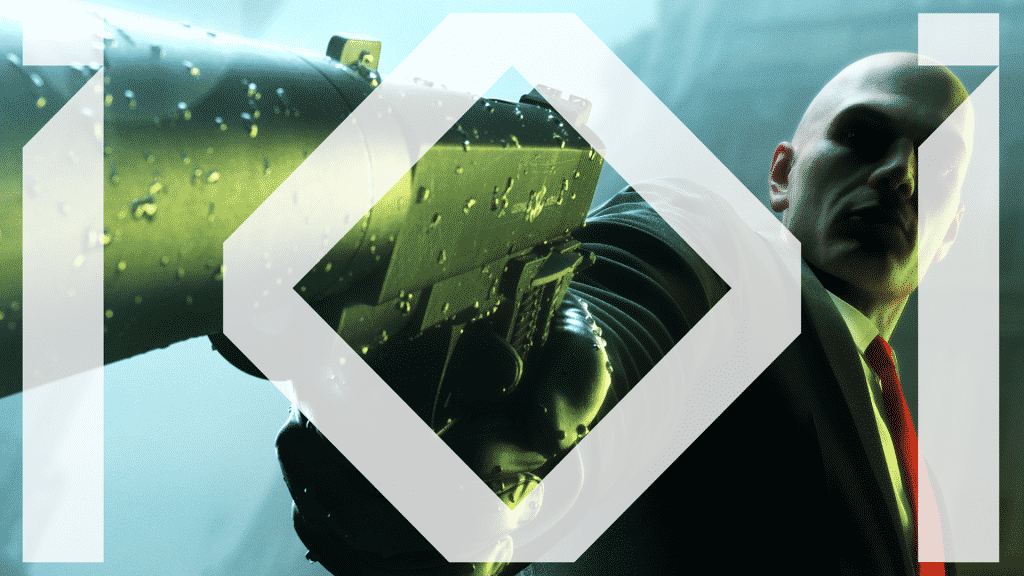 As we reported in the
last weekend roundup
, Square Enix had made the shocking decision to divest their interests in
Hitman
dev, IO Interactive. The short saga of IO trying to find a new owner came to an end this week with a surprise twist. IO's management had bought the company out from Square Enix themselves, meaning they are now a totally independent studio. The first actions of the newly independent IO were to join in with Xbox's indie sale, more than halving the price of the full package of
Hitman
season 1 for a week. Other changes with
Hitman
this week also included releasing the opening tutorial stages of the game for free on all platforms and replacing the episodic packs with the full game bundle now that the first season is complete. It's a positive story that the studio and the
Hitman
IP will continue. However, with
Hitman
season 1 reportedly only doing "ok" in terms of sales, the studio is going to need an even bigger push for season 2 if they are to secure their future in the long term.
Pokemon Go celebrates its first birthday with a huge update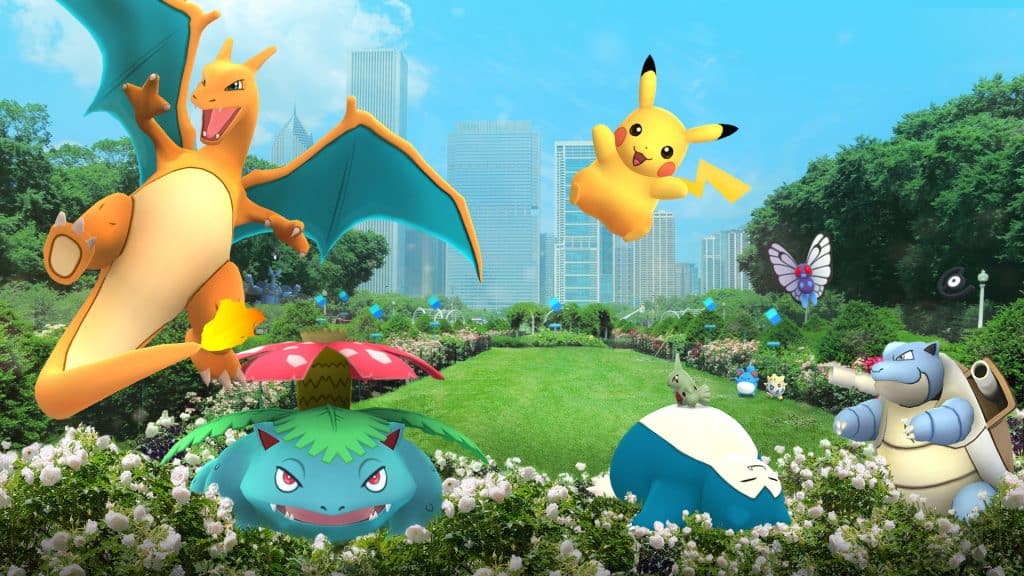 It's now been a year since the
Pokemon Go
phenomenon took over last summer. In what seems like another, more innocent life – pre-Brexit and pre-Trump – the whole world seemed to gather around the singular cause of Catching 'Em All. The game continues to be extremely successful – with 5 million active players – but the scenes of entire cities walking around staring down at their phones and occasionally throwing Pokeballs are now long gone. For those who persist, however, developer Niantic this week launched the biggest overhaul of the game's mechanics since release. All Gyms in the game have now been entirely reworked. They now also double up as Pokestops, giving you items in return for interacting with them. They also now have a limit of six slots for defending Pokemon (which must all be different Pokemon), and no longer have levels or prestige. You can help your team's Gym by feeding berries to the defending Pokemon, boosting a new stat called 'motivation', which is used as a balancing modifier by reducing faster for more powerful Pokemon. A lack of motivation will make it easier to knock out a defending Pokemon. Gyms will now also hand out badges for defeating them – just like the main games. The biggest update to gyms, though, comes in the form of raids. Each gym will now have a countdown clock to when a powerful boss Pokemon appears. When this happens, the defending Pokemon are returned to their players and the AI boss takes over. High levelled players – though the level cap is being steadily reduced – will be able to join together in groups of up to 20 to challenge the boss. You're limited to only participating in one raid per day without paying for additional 'premium' raid tickets, but defeating the boss will earn you special items and – for the person who landed the final blow – the chance to catch the Pokemon itself. The raids mechanic will also introduce legendary Pokemon to the game as bosses. Overall, it's a huge improvement on one of the game's weakest mechanics. Even within the first few weeks, it became almost pointless to attempt to fight the gyms taken over in large cities because they were inevitably taken over by high levelled players. These updates bring a lot of additional balance to gyms, as well as the exciting addition of raids. Sadly, the core mechanics of the actual battles remain the same vapid tap-fest. There are also still no signs of PVP battles or trading, though Niantic does promise that they're working on it. It's a promising sign that there'll be more and more to come for
Pokemon Go
, even if the fad surrounding it has long since faded.
Battle between TakeTwo and GTA cheaters turns sour

Grand Theft Auto
publisher, TakeTwo, has always taken a very soft stance against modifying the game. The major exception to that, of course, being in the case of
GTA Online
. This week that battle against people using mods to destabilise
GTA Online
or cheat in it took a sour turn as they forced popular single-player mod tool 'OpenIV' to cease and desist. The software itself is mostly a editor and tool for using in other mods and is specifically designed for use in the single-player game. In defending their actions, TakeTwo commented that "Unfortunately OpenIV enables recent malicious mods that allow harassment of players and interfere with the
GTA Online
experience for everybody" in a statement to
PC Gamer
. However, despite the fact that TakeTwo claimed to be working with OpenIV's developers on a solution, fans have taken to the game's Steam page to bombard it with
negative reviews
in retaliation for the takedown. It might take some time to repair this relationship with the PC modding scene – if it can be repaired at all.
Paradox flip flops on Steam price changes
Paradox Interactive, developer of
Cities Skylines
,
Stellaris
and
Pillars of Eternity
among others, recently raised their prices for games and DLC in some countries to "match the purchasing power of those areas". In some countries this led to price increases of up to 40%. As with TakeTwo's woes, though, gamers responded with a barrage of negative reviews, while Paradox's forums ignited. On Friday – the day after this summer's Steam sale started – Paradox relented and communicated that, once the sale was over, prices will be rolled back to their previous points. The terms of Steam's sale preventing them from changing the prices during the sale. Anyone who has paid extra over the past few weeks, though, should receive a refund after Steam's sale ends. CEO Fredrik Wester, who just two days beforehand had posted on the Paradox forums defending the price rises, described himself as a "pig-headed CEO" and, in response to criticism that the pressure to raise prices came from Chinese shareholder Tencent, said that "the buck stops here", indicating that the move came from Paradox's management alone.
Project Rap Rabbit fails to find funding
Project Rap Rabbit
was a Kickstarter launched by the guys behind kooky rhythm games
PaRappa The Rapper
,
Gitaroo Man
and
Osu! Tatakae! Oundan
. Their aim was to make a similar game, but starring a cartoon rapping rabbit and focusing on the rapping – and varying lyric 'paths' – directly. The goal was an ambitious £855,000, and only managed to make £161,557 from 2,919 backers in its month of fundraising. In response to the failure of the Kickstarter, the developers have commented that it does, unfortunately, mean that the project is indefinitely on hold. Adding, "though our Kickstarter campaign hasn't gone the way we'd intended, our early stages of development have left us more determined than ever to bring
Project Rap Rabbit
to life. While you didn't see
Project Rap Rabbit
at any conferences or booths during E3 week, we had a very, very busy E3 filled with meetings about our vision for the future of rhythm-action". The hope is that a publisher will fund the game's future development, and that this isn't the last we've seen of the rapping bunny.
Sega aims for a 'revolution' in mobile gaming with Sega Forever
Teased a few weeks ago, this week Sega launched their 'revolution' in mobile gaming. Sega Forever, rather than an app itself, is the name of an overall project to bring Sega's back catalogue to mobile phones.  Perhaps the most striking part of the initiative is that all the games will be free to play with ads on a few menu screens, or you can pay a one-off £1.99 to remove the ads for each game. The back catalogue includes all Sega's hardware platforms, right up to the Dreamcast. Even the Saturn is teased for future releases – though the idiosyncrasies of one of gaming's most legendarily difficult consoles mean it's at least a year out. Beyond simply being emulated, the games all have leaderboards, cloud saves and – eventually – multiplayer added to the original titles. For those paying the additional £1.99, they can also save their game locally. Currently available on iOS and Android are 
Altered Beast
, 
Phantasy Star II
, 
Kid Chameleon
, 
Comix Zone 
and the Christian Whitehead port of 
Sonic the Hedgehog
. This is Sega's commitment to bringing the focus back on its wide range of IP – beyond just
Sonic
– and the initiative is designed to run for years. They're also in talks with third party publishers for coordinating releases of some of their games under the banner – something that would be particularly welcome for the Mega Drive's large back catalogue. There are concerns, though, that running the games' ROMs in a Unity wrapper, rather than being a much more simple emulation, is causing significant performance issues even on high-end phones. Hopefully these issues can be worked out over time as Sega have commented that the reasoning for using Unity as a base for these releases comes down to future ambitions of releases on other platforms, such as the Switch and PC. It may be a bit of a rough start for Sega Forever, but it's an exciting project and will definitely be one to follow.
Valve's new experiments with VR & Knuckles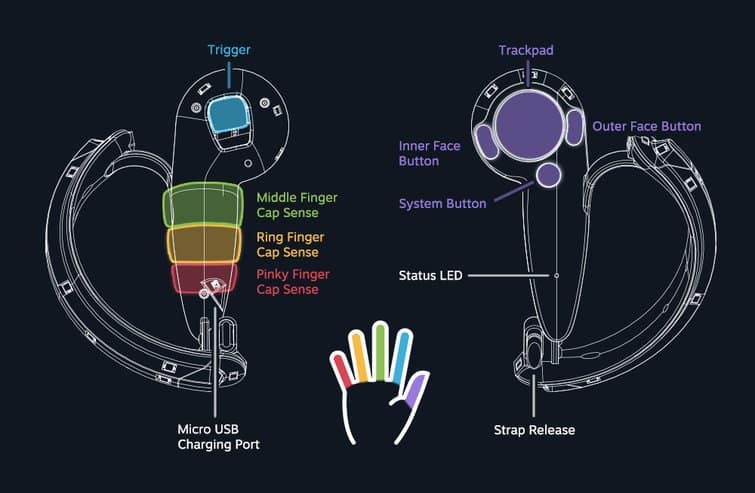 You may not have realised it, but there's been something of a tech arms race taking place in terms of motion controllers over the past couple of years. Valve and HTC kickstarted things with their Vive controllers – the first controllers designed specifically for VR. Last year, Oculus retaliated with a belated release of their own Oculus Touch controllers. The Oculus Touch controllers had a striking set of additional features over the Vive's – including the ability to detect that your fingers were resting on the controller's buttons/triggers so you could make gripping or pointing motions naturally. This week, Valve released dev kits of their new 'Knuckles' controllers. Designed as a sort of amalgamation of the HTC Vive's wand controllers and Oculus' Touch controllers, the biggest addition is the ability to sense all 5 fingers independently. As well as increasing the feeling of 'presence' within the VR space (which is the most valuable commodity in VR), it will also allow for potentially better communication between humans within multiplayer VR spaces. This is unlikely to be the last major development in this race to make the best possible control system for VR – but perhaps there really is one inevitable direction this tech arms race can take?
Weekend roundup is back after a couple weeks off for E3. Here's a run-through of everything you might have missed in the come-down from gaming's biggest week.