Although we're very much looking forward to Pokémon Sword and Shield, there's no getting away from the 'controversy' that's folllowed the games everywhere online in the past few months.
Kicking off during E3, when series producer Junichi Masuda confirmed that some Pokémon could not be found or transferred in to Sword and Shield – ostensibly to be able to focus on those that can – an unending torrent of hashtags and outright abuse followed. Fuelled in the main by a heady combination of ignorance, arrogance and entitlement.
A small sampling of the nonsense that's gone on since Masuda's E3 comments.
Perhaps, then, this weekend's 24 hour "livestream" is something of a cathartic trolling in response to the nonsense "fans" have sent their way since June.
Announced last week as, in effect, a nature camera that would show off the Pokémon in one area of the game's region – the Glimwood Tangle forest – the stream began at 2pm yesterday and finished just minutes ago.
Originally, we thought that this would actually be footage from the game itself. Maybe something that took advantage of the new Pokémon camp feature to show Pokémon running around in this area while the game was left idle? Or maybe simply the area itself, with wild Pokémon roaming about as we now know them to do throughout Sword and Shield.
In effect, what we thought we would get is something like a real-time version of this Red Dead Redemption 2 hyperlapse. An idle camera showing off the game and its various systems. (Though one that was likely recorded and heavily edited ahead of time all the same).
However, as the stream started and the "Get Ready" text faded away, leaving just the exact same CG-rendered background, it immediately became clear that we were in for an extremely long 24 hours.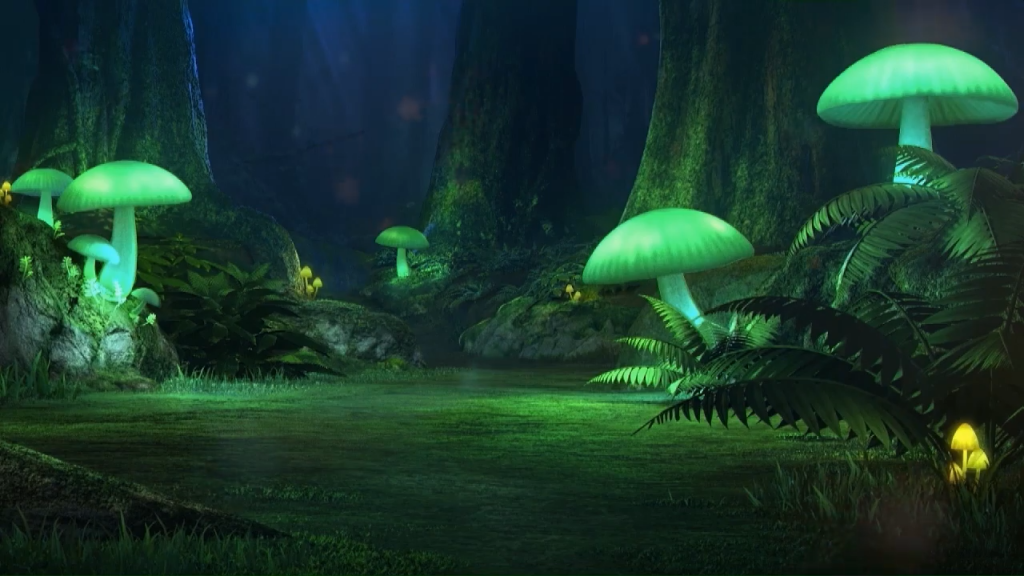 Recognisably not rendered within the Switch game's engine, the only level of animation over the still backdrop were some particle effects rendered in a loop over it. For the vast, vast majority of the 24 hours – this was the only view anyone had.
Occasionally, a Pokémon's cry could be heard in the distance. Even more infrequently, a Pokémon would actually appear.
Pikachu was, of course, the first to make an appearance

Morelull joins the rest of the Pokémon now confirmed for Sword/Shield
This started off at a brisk pace of a "something" happening every 5 minutes or so. Eventually, sightings became even rarer. At a pace of – at best – about once an hour.
For the most part, these Pokémon 'reveals' have been nothing interesting. Some of them, such as Morelull, hadn't yet been seen and confirmed to appear in Sword and Shield – but most had by now.
In total, throughout all 24 hours of the stream, only two new Pokémon seem to have actually appeared at all. The first, Impidimp, isn't even new. The Pokémon first appeared during the E3 show floor demo and has even made a few trailer cameos since – but for whatever reason, it still hasn't officially been announced.
Impidimp first appeared at E3 but still hasn't been officially announced

The speculated 'Galarian Ponyta'

Oh great, now there's two of them
The other, spending most of the time hiding out of view or being hidden by Impidimp wandering in front of it, seems to be a Galarian – and heavily My Little Pony inspired – version of Ponyta. Speculated to be a Fairy type rather than Fire. Only towards the very end of the day-long ordeal did it make itself clearly visible. Once the camera was turned off, the cry of – presumably a Galarian Rapidash – was also heard, but obviously not seen.
With the stream having now concluded, we're now left waiting for an announcement of the next announcement to see if either of these Pokémon will actually be detailed officially.
For the fans mad enough to have deprived themselves sleep to stare at absolutely nothing for a full day, though, perhaps there's a slight sense of universal karma for the level of unwarranted abuse directed The Pokémon Company's way since June.