Where to Watch?
Ubisoft's conference is taking place at 9pm BST on the 12th June – their normal time slot, despite the fact Microsoft and EA have now vacated theirs – and can be watched live on their
Twitch channel
.
What do we already know?
The obvious lead for their show will be
Assassin's Creed Origins
. After taking last year off to give the series a chance to freshen up following increasingly stale and by-the-numbers entries,
Assassin's Creed Origins
aims to shake things up in the series with a sort of soft reboot. We've seen a little bit of it in action from Microsoft's show – but while we now know that Eagle Vision has been replaced with… er, Eagle Vision, there wasn't actually too much on show that was truly new. Hopefully there'll be a bit more detail on show tonight.
Far Cry 5
We've already seen a bit of what is on offer in
Far Cry 5
. The game, by either coincidence or design, is a bit of a reflection on Trump's middle America and stands to upend a few of the settled-in tropes of the previous couple
Far Cry
games. The game isn't due until early next year, but we should see a solid gameplay demo on stage and a few new details to go with it.
South Park
For some reason, actually getting these
South Park
games out of development seems to be very difficult. The original game was beset by a number of issues – including the collapse of the game's original publisher – and somehow, even with a more stable bedrock for the sequel's development, it's now missed several release dates and is back at another E3. This year we have yet another release date – 17th October. We'll surely see a bit more of the game in action on stage, but at this point, it's a bit embarrassing to be back here a year after getting Matt Stone and Trey Parker on stage to sell the game. Still, if anyone can swing that failure around into humour, it's the
South Park
guys.
The Crew 2

Announced last month, this sequel to open world multiplayer driving game,
The Crew
, is scant on details at the moment. We'd expect to see a lot more of it tonight. The original game was well received and pushed some boundaries in the early life of the new consoles for what online multiplayer could mean for a game. Since then, though, we've had two open world driving adventures from the
Forza
team that have set a pretty high bar for Ubisoft to clear with a sequel.
What else might we expect?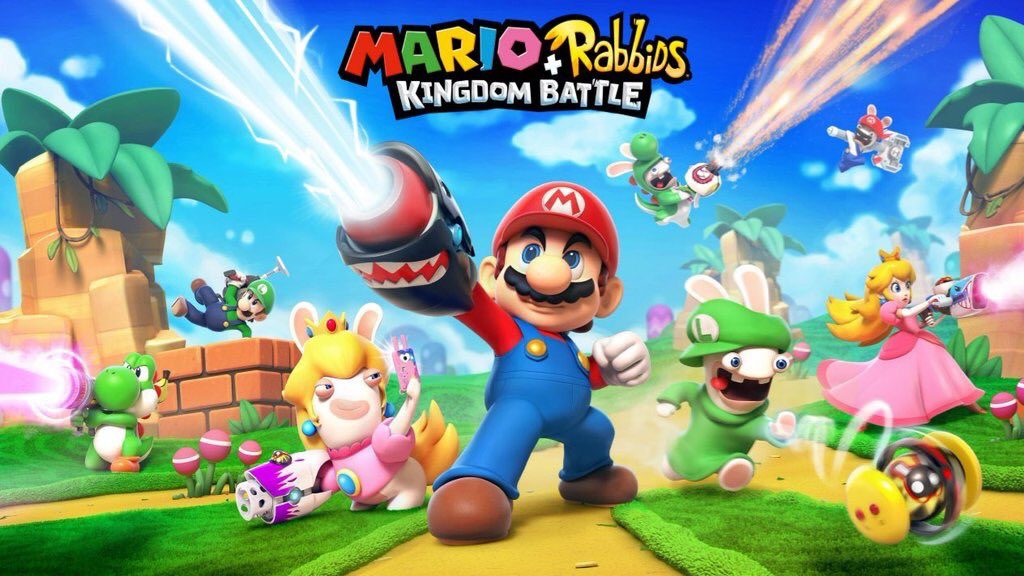 It's hard to say whether we'd learn about this game at Ubisoft's conference tonight, or Nintendo's show tomorrow, but one way or another, we're certain to see the official reveal of
Mario + Rabbids Kingdom Battle
. As seems to be quite a common problem for Ubisoft, details of the game have been leaking since before the Nintendo Switch was even announced, and we now already know that the game will be a bit of an action RPG starring both Nintendo's
Mario
cast and a bunch of Ubisoft's
Rabbids
cosplaying as them. As
uncovered by Liam Robertson recently
, this isn't even the first attempt at getting a
Mario
and
Rabbids
crossover on the books. It's a clear demonstration of the close relationship that Ubisoft and Nintendo have, and have had certainly since the huge success of the first
Rabbids
game on the Wii.
More VR
Ubisoft have been a huge proponent of VR games – and just recently launched
Star Trek: Bridge Crew
, a big play for demonstrating just how immersive the medium can be in literally placing you in the captain's chair (or another station's chair depending on how much power you command over your friends) on the bridge of the Enterprise. There'll definitely be more from them on the VR front, but will we see any commitments to any full-scale games from any of their major AAA IP? Surely
Watch_Dogs
is calling out for some sort of VR experience?
Rayman?
We know that
Rayman
will be hitting the Nintendo Switch later this year in a definitive version of
Rayman Legends
, but will we see a new
Rayman
game as well? It's been 4 years since
Rayman Legends
first came out and while the Nintendo Switch version will certainly deliver on quality content – albeit at a bit of a sketchy price for a 4 year old game – it's a new game that we're all really holding out for. It might be a bit awkward to release a new
Rayman
alongside the Switch port of
Legends
, so we may not actually see any new game until next year, even if the limbless wonder does indeed make it to the stage with a new game tonight.
Will Sam Fisher come out of his hiding place?

Ubisoft seem to be releasing new
Tom Clancy
games at a rate of knots lately – and yet, suspiciously absent from that constant stream of 
Tom Clancy's Whatevers
is Sam Fisher himself – Ubisoft's original Tom Clancy hero of
Splinter Cell
fame. Admittedly, the series took a few stumbles on its way to taking a break from the limelight, but it's hard to argue that there isn't still an appetite for Ubisoft's classic Stealth-em-Up. Might the iconic three-lens night vision goggles make a dramatic return at this year's show?
And one more thing
Yves Guillemot's favourite party piece is showing up on stage at the end of Ubisoft's conference to reveal a brand new game that usually brings bucket loads of ambition with it. We fully expect, especially with the power of the Xbox One X, for Ubisoft to pull that same trick again. Quite what we might see is hard to say – who would have ever imagined the showcase we got for the first
Watch_Dogs
back in 2012 after all? What will be most important for Ubisoft this year is to A) actually be able to deliver on what they show, following the
Watch_Dogs
'downgrade' debacle and B) to have enough to be able to continue the fight back against Vivendi.
Ubisoft start this year's E3 with a bit of a sword of Damocles hanging over them in the form of a continuing hostile takeover bid by Vivendi. That might be the reason why long-running host Aisha Tyler seems to have been dropped this year for a greater focus on Yves Guillemot himself and Ubisoft's creative teams. The hope may be to highlight how critical they all are to the value of Ubisoft as a business and try to fight back against Vivendi's aggressive share purchases. Whether it'll work is another story, but one thing we can expect from Ubisoft this year are a number of the year's biggest releases.