The Escapists 2
Release date: 11th January | Switch
This isn't actually a new game. In fact, it came out last August for most platforms. The one platform it didn't come out for until
this very week
, however, was the Nintendo Switch. If you played the first instalment, you'll already know the deal for the sequel. You'll probably also be acutely aware how perfect a fit it is for the "play in any room of your house, at any time" Nintendo Switch. The game sees you doing your damnedest to escape from prison, while also keeping up with your otherwise normal schedule to avoid drawing the attention of the guards. As well as new locations to escape from and new mechanics, the sequel also brings with it multiplayer escapology. It's a classic time-sucker and while it's a pity it's taken a while to find its way onto the Switch, now that it has, it's a must-have eShop title for the system.
Monster Hunter World
Release date: 26th January | Xbox One, PS4
I can't say I've ever particularly gotten on with the Monster Hunter series. I've played a handful of instalments across the PSP, Wii and Wii U, but there's an impenetrable 'Japaneseness' that's often pervaded the games and made them difficult to get into. At some points, it felt more like operating a spreadsheet than playing a video game. At others, the combat was often pretty complicated and janky. Capcom seems to have acknowledged these weak points of their series and made a genuine effort to try to finally sell the series to the mainstream in the West with Monster Hunter World. A completely new game engine underpins a stripped back gameplay that focuses more on the open, living world itself than stats and figures. All of the classic JRPG trappings
are
still there, but lessons have clearly been learned both from Western RPGs like The Witcher 3 as well as their own Monster Hunter Stories from last year in making things a bit more accessible to new players.
Bayonetta 1 and 2
Release date: 16th February | Switch

If you bought Bayonetta 2 on the Wii U, congratulations, you're one of the special few who not only owned a Wii U, but bought a game that isn't Mario Kart for it. For the rest of us, February's release of the first two games on the Nintendo Switch – ahead of a release of a third game in the series at some point – is going to be the first chance to play this critically acclaimed follow-up to the original button-mashing madness that is Bayonetta. It might seem like a lot of the biggest names on the Switch so far are just ports, but it's hard to complain when most are really just refugees of the Wii U's sinking ship and they're of this quality.
Sea of Thieves
Release date: 20th March | Xbox One, Windows 10
I'm personally torn on what to make of Sea of Thieves. While Rare have undoubtedly put together a very compelling world of mechanics and general piratey goodness, it's hard to say how much appeal that will have when playing with a load of 13 year old racists on Xbox Live. But, if you've got a group of friends you can put a crew together with, Sea of Thieves would appear to be a must-have. I think once the game is finally out in the real world, it'll be possible to put together a real opinion on whether it'll have any sea-legs beyond being Youtube-fodder.
Ni No Kuni II: Revenant Kingdom
Release date: 23rd March | PS4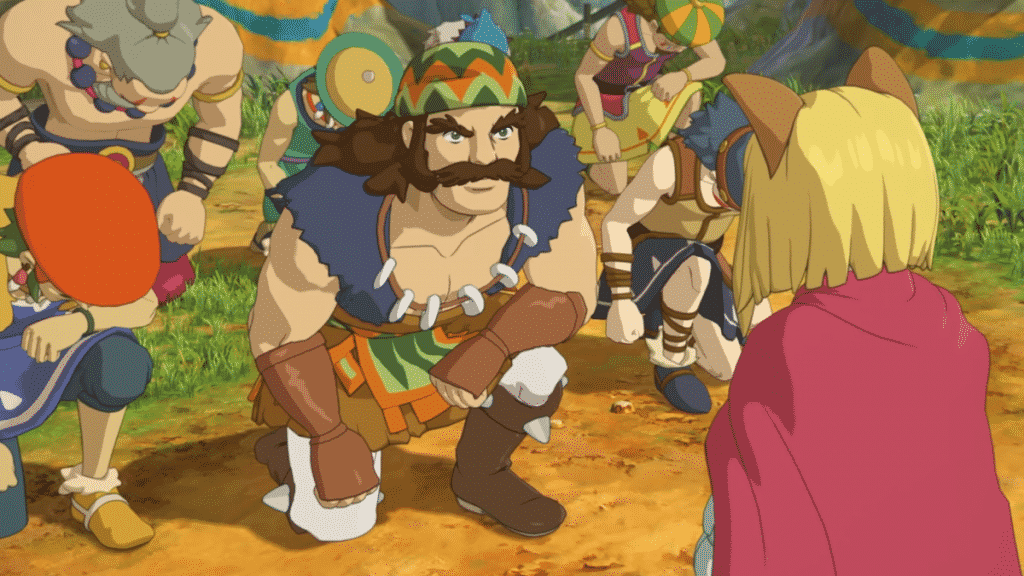 The first Ni No Kuni game is a gorgeous Studio Ghibli collaboration that made for one of the PS3's best JRPGs in a deep sea of contenders. The sequel doesn't have the direct involvement of Ghibli any more, but looks no worse for it. Dropping the first game's cast has freed things up considerably from one of the original's weakest points, while a new battle mechanic has been introduced to effectively replace the gap left by Level 5 when they cut and pasted Ni No Kuni's monster mechanic out to develop Yokai Watch with. The game has already seen a number of delays, so it might not actually stick to its current 23rd March release date, but whenever it finally drops, it's one of this year's essential games for sure.
God of War
Release date: Q1 | PS4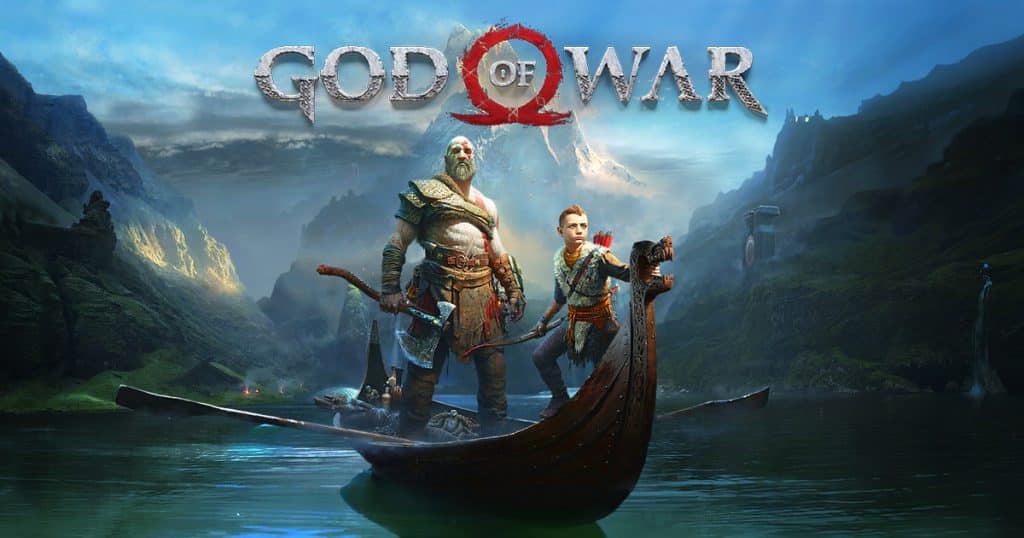 Supposedly due for release in March this reboot sees Kratos taking on a brand new pantheon of Norse Gods while also having to handle the trials of being a father (yes, seriously). In a move away from the linear hack-n-slash gameplay that defined the series originally, this game takes on a more open world approach that's more than a little reminiscent of last year's Horizon Zero Dawn. That doesn't mean that there isn't plenty of hacky, slashy action in the game – in fact, by all accounts, it's the most visceral and action-packed game in the series ever. By breathing new life into one of gaming's most iconic modern franchises, this game is promising to be one to be excited about.
Spider-Man
Release date: Q1/Q2 | PS4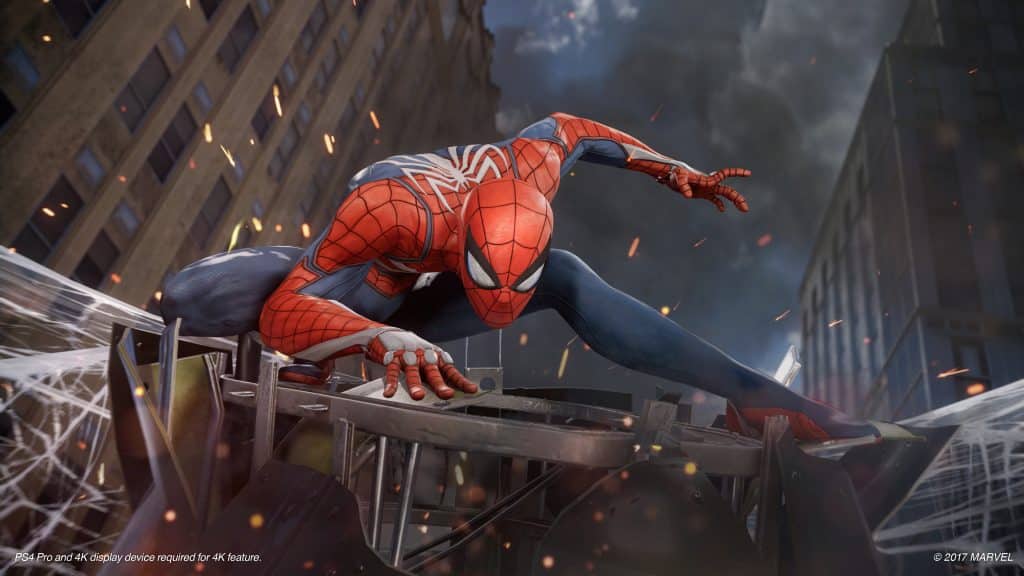 Touted as the beginning of a new video game Marvel Universe to be expanded upon by games like Square-Enix's upcoming Avengers projects, this game would be exciting even without all that. From the skilled talent at Insomniac Games – particularly of Ratchet & Clank and Sunset Overdrive fame – this new Spider-Man game is the long-awaited response by the House of Ideas to the huge success of the Batman Arkham games. A cinematic AAA-level game starring Marvel's most famous hero in what promises to be the best Spider-Man game since the surprise hit adaption of Sam Raimi's Spider-Man 2 back in the PS2 days. This game is almost literally the specific reason I own a PS4. If it weren't for the fact that this list is in something vaguely resembling a chronological order, it'd be right at the top.
Red Dead Redemption 2
Release date: Q2 | Xbox One, PS4
While Spider-Man is easily at the top of my most anticipated games list, this game might even be the one to top it. I'm not overselling it when I say that Red Dead Redemption is one of the best games
ever
made. It quite simply is a masterpiece that, once you've played it, will stay with you forever. You'll think of the first time you realised you could hog tie a random civilian in town, lay them down at the train tracks and then gleefully watch as everything gets a bit red. Or the missions you did for the mysterious man who we're pretty sure is the Grim Reaper or something, right? Or
that
ending. Or hell, the expansion pack where everyone turned into Zombies before Activision latched onto the idea and did it to death. The original Red Dead Redemption took Grand Theft Auto IV's base game engine and made something
even better
. Given how great Grand Theft Auto V was, and how amazing the trailers for this game already look, Rockstar would have to physically turn my console off after 20 minutes of playing Red Dead 2 to possibly disappoint with this game. Ok, I'm done gushing.
Mega Man 11
Release date: Q4 | Xbox One, PS4, Switch, PC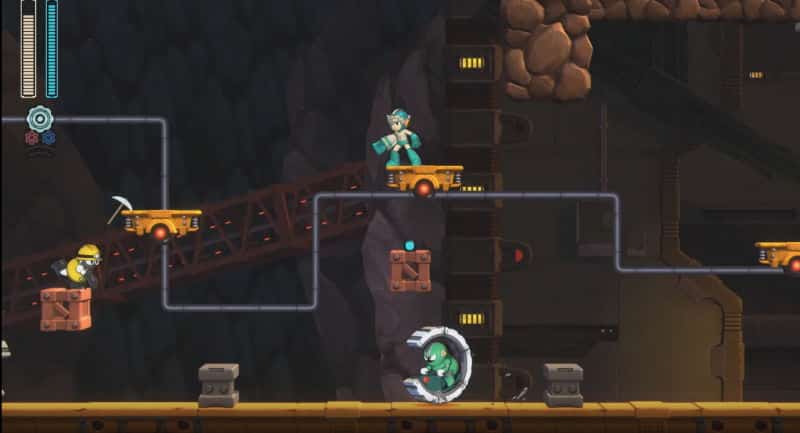 When Keiji Infaune left Capcom in 2010, he seemed to take the future of the Mega Man series with him. Several in-development games were immediately cancelled and there hasn't been much activity with the franchise since. Mighty No. 9 proved a continued enthusiasm for new Mega Man games, even if the game itself disappointed. Perhaps that's what woke Capcom from their slumber because Mega Man is now officially back and with a brand new game that drops the 8-bit retro styling of the last two Mega Man games to deliver a truly new experience. Even though the team at Capcom is pushing the series forward, there's still a pretty familiar feel to the gameplay we've seen so far and it's pretty exciting to see something genuinely new for the franchise after such a long break.
Jurassic World Evolution
Release date: Q2/Q3 | Xbox One, PS4, PC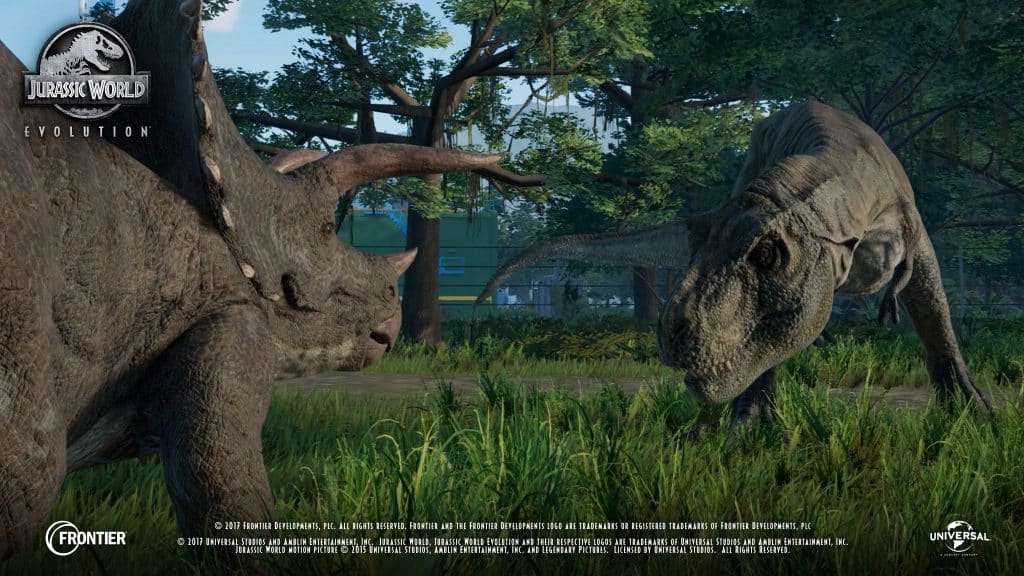 The brains behind the excellent RollerCoaster Tycoon and the also excellent but legally-different-because-we-don't-have-the-IP-any-more Planet Coaster is delivering this mashup of their theme park management sims and the Jurassic Park/World movies. Naturally, that means building your own Jurassic World theme park – and presumably presiding over it also being a huge failure as all the dinosaurs escape and eat your guests. Quite how the game will balance these two diametrically opposed goals will be interesting to see, but honestly nothing more really matters than being able to make your own Jurassic Park…
Anthem
Release date: Q4 | Xbox One, PS4, PC
Announced at last year's E3, Anthem is EA's definitive answer to Activision and Bungie's Destiny. Though it's probably fair to say that Bioware's experience also lends to a somewhat deeper, more Mass-Effect style, single player experience that we expect to also see borne out in the game, the key thing for EA is the Destiny-style multiplayer world that will continue to grow beyond release. Fans of Destiny should absolutely be watching out for Anthem's release at the end of this year, while fans of BioWare's other games will probably be hoping for a bit of a redemption arc following last year's disappointing Mass Effect Andromeda. Anthem's aim is not only to be the game of the year in 2018, but to keep delivering into 2019 and beyond, so it's absolutely one to watch regardless.
Biomutant
Release date: 2018| Xbox One, PS4, PC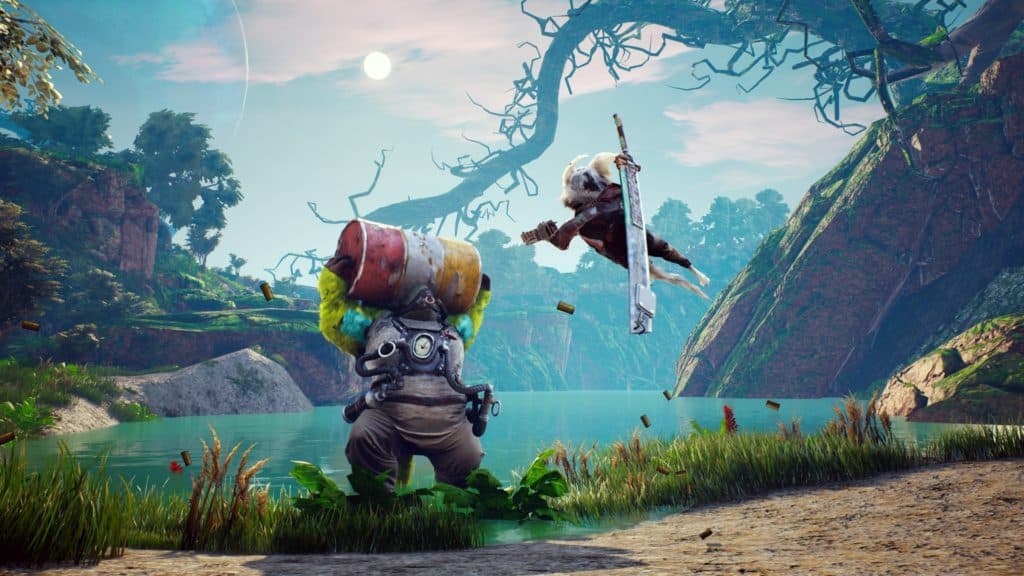 This quirky open world RPG promises an entire world of customisation, not only with your character's initial look and loadout, but by mutating your character throughout the game to change their abilities. Uniquely, the game is told entirely through a narrator's disembodied voice – and yet features branching storylines and a wealth of player choice in almost every element of the game. The team putting it together is comprised mostly of former Just Cause developers, so there's a significant pedigree for the madcap action combat in the game too.
And more to come…
We're only a couple weeks into this year, so it's fair to say we don't even know about half of the major games yet to come throughout the rest of it. There's quite a lot to be excited for on the Switch side of things, with a new Fire Emblem, a new Ace Attorney and a new main-series Pokémon game all coming to the console in theory at some point this year. Meanwhile, there are reports that Forza Horizon developers Playground Games' big new open world RPG project is actually a new Fable game due out on the Xbox One this year. The previously mentioned Avengers games from Square Enix will not only break cover at last some point this year, but are supposedly due to start coming out by the end of it. We'll have a better picture of what to expect the rest of the year by E3, but with all of the games above already on the table it's shaping up to be yet another exciting year to pad out your list of shame with.
I think it would be fair to say the past few years in gaming has been an embarrassment of riches. Huge, amazing games have almost become the expected norm on a regular basis. Charming but engaging indie games are available in an almost constant stream. Chances are you're a lot like me and started playing games like The Witcher 3 when they came out – and still aren't done. But neither time nor gaming ever stand still. Here are all the upcoming games I'll be surely spending the rest of the decade clearing off my list of shame.