In a very surprising move, Sony has announced – via Twitter – that Shawn Layden will be leaving the company after more than 30 years.
Layden was, until a corporate restructing last year, the President and CEO of Sony Computer Entertainment America. Between then and now, he was serving as the chairman of Sony Interactive Entertainment Worldwide Studios. But most people will be famillar with him as the "face of Playstation". Appearing for multiple years on stage as the host of Sony's E3 conferences.
Having worked at the company since 1987, Layden had served in senior roles across Japan, America and Europe within Sony's Playstation business since 1999. Oddly, for both Sony and a role of Layden's importance, the announcement took the form of a single tweet and was lacking in detail. It's unclear what Layden's actual departure date will be, or whether anyone is lined up to replace him.
Layden leaving Sony comes just months after Reggie Fils-Aimé, left his own role as President of Nintendo of America. The two, alongside Phil Spencer, had become such well known public figures within gaming that when all three stood together on stage at last year's Game Awards, they might as well have been officially announcing a peace treaty to halt the Console Wars.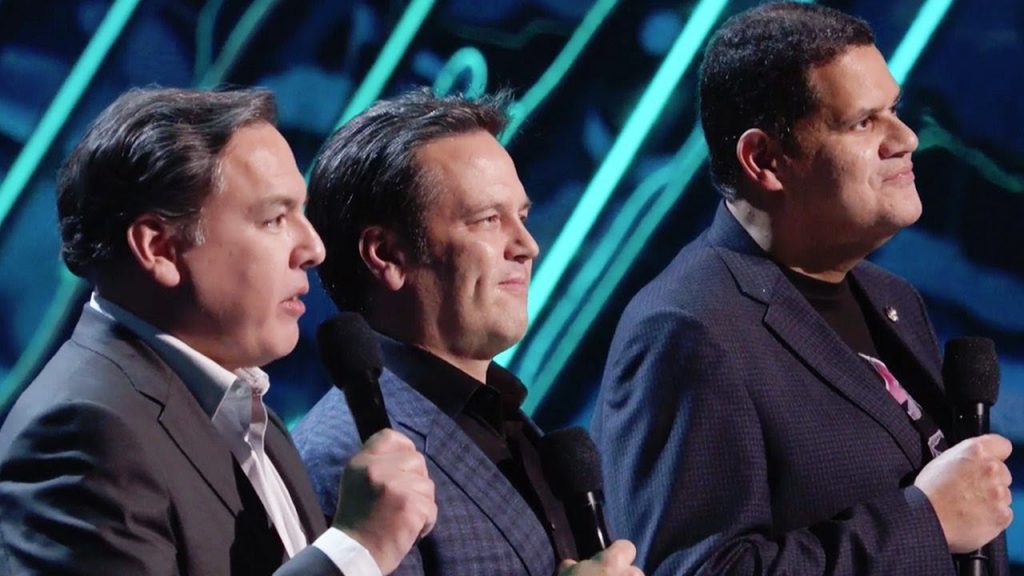 What Layden's departure means for Playstation – particularly in an incredibly important upcoming year ahead of the Playstation 5's release – remains to be seen. What it does mean, though, is that Phil Spencer, as last man standing, definitively claims victory in the Console Wars for Xbox. Sorry, fanboys.