joining EA
in setting out their stall even earlier than normal – moving from their early Monday slot to a Sunday afternoon (or late evening for us). Phil Spencer will be presenting this year's E3 conference with two very simple expectations to deliver: exclusive games and a reason to buy Project Scorpio.
The two may well be one and the same
.
Where to Watch?
Microsoft is streaming their conference in multiple ways this year. One of the most interesting will be for those with an Xbox One S and a 4K TV, as their recently rebranded competitor to Twitch, Mixer, will be streaming the event in 4K via the app. Online you can watch the conference on
Twitch
,
Youtube
, or even livestreaming via
Facebook
and
Twitter
. The conference starts at
10pm BST on the 11th June
.
Phil Spencer has revealed
that it will last a bit longer than the usual 90 minutes because he "had some games that [I] just didn't want to leave out to hit the time so made a call to just run a little long."
What do we already know?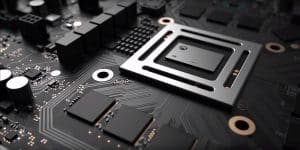 Top billing at Microsoft's show this year is of course,
Project Scorpio
. There's speculation that the final name of the product might in fact be the
'Xbox 10 S'
 – a name designed to truly tie together the Windows and Xbox platforms. Whether that's true or not, we'll definitely find out the final name, a release date and potentially a price. Though, given that the price will absolutely be 
high
, they might leave that blow for a few weeks down the road. Scorpio promises to deliver unequivocally the most powerful console on the market at release – but Microsoft deliberately got the details of what that means out of the way a few months ago by
revealing the insides of the console ahead of time
. Rather than focusing on confusing specs, we will be expecting Microsoft to do more showing than telling.
Sea of Thieves
Currently in an ever-widening beta, RARE's supposed return to form is certain to receive a release date at this year's E3. The game is certain to do well online as it's almost entirely designed as "Let's Play" fodder, but perhaps this year's E3 will find some hooks to sell it to the rest of us?
Crackdown 3
This game's been on a "development hell" style trajectory for years, and its apparent reliance on some very suspicious 'Cloud processing' technology has led to scepticism about it ever actually being released. Microsoft is insistent, however, that unlike other high profile cancellations recently,
Crackdown
is very much going ahead as planned and due for release this year. To meet that plan, we should expect to see
Crackdown 3
in a 
big
way at this year's E3.
Forza 7

Though a new
Forza
game hasn't officially been announced yet, the pattern that has developed between Turn10's main series and Playground Games'
Forza Horizon
series means that this year, it's
Forza 7
's turn. Microsoft have even effectively acknowledged this by including a
Forza
demo as part of their Scorpio preview to Eurogamer. There is no question that
Forza
will be the cheerleader for Scorpio's graphical abilities, as it's always a technical showreel as much as a hardcore racing simulator. Early impressions of that demo – which, to be clear, was not directly taken from a build of
Forza 7
according to Microsoft and Turn10 – bode extremely well for both the game and the platform itself.
Anthem
Teased in EA's show last night, we now know that Microsoft's conference will feature a proper reveal of Bioware Austin's new IP:
Anthem
. The game is expected to be EA's answer to Activision's
Destiny
. Microsoft taking the lead in showing it off would seem to indicate that they feel it might be their answer to Playstation's exclusive deals for
Destiny
too.
What might we expect?
A new focus on exclusives?
The biggest issue being levied at Xbox right now is its
lack of exclusive games
. There weren't a huge amount of new exclusive games announced last year, but that's been exacerbated by high profile cancellations.
Scalebound's
cancellation threw this issue into the limelight – leaving just
Sea of Thieves
and
Crackdown 3
announced for release this year. It wouldn't be a surprise that the reason Microsoft's slate is so quiet at the moment is because they've been holding everything back for a big push at E3 for Scorpio's sake. With Spencer claiming that the length of the show has been extended simply because they have too many games to show off, perhaps that will hold true.
Cuphead?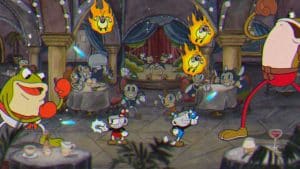 Cuphead
isn't a Microsoft developed game, but they have invested in its development following the response to its reveal in 2014. Much like
Crackdown 3
, however, there's been very little information about when to actually expect the game. It's probably fair to say that despite its unique visual style, some of the energy of the anticipation for the game has dissolved in the past 3 years. Finally having a firm release date and some solid details seems not only hopeful for this year, but actually necessary if the game is ever actually going to make it out.
More on Xbox Game Pass and Xbox Play Anywhere?
Last year, Microsoft launched the Xbox Play Anywhere scheme with a simple premise. If you buy an Xbox game with this badge digitally, you get a Windows 10 copy as well. A commitment to most of their first party releases following this scheme has continued along, but so far not a lot of third parties have joined them. It's a big policy from Microsoft aimed at pleasing both the Xbox and PC markets at once, so from their point of view, it's important to keep it going. To do that, we need to hear more at E3 this year about games from other publishers taking up the service. More recently, the Xbox Game Pass – a sort of Netflix-style subscription for a back catalogue of games on Xbox One – launched with about a hundred games available. The majority of these games are games you'd maybe not be looking at paying much more than the monthly sub price for individually as it is, but there are some big names in there too – such as
Halo 5
. We don't expect Microsoft to announce anything like all their latest and greatest hitting the service at release, but with the service now established, E3 would be a fantastic point to announce some bigger name titles for the service – at least for the short term. Announcing that either Ubisoft, Activision or EA were going to contribute to the service would also be an impressive call – though only because it's so extremely unlikely.
Banjo Kazooie?
There's been some speculation that we might see a new
Banjo Kazooie
game announced this year. The majority of those at RARE who had anything to do with those games, of course, are now at Playtonic working on
Yooka Laylee
instead. But a few teasing hints from RARE staff at E3 combined with the relative success of
Yooka Laylee
mean it's not an outlandish possibility. Of course, Microsoft's last attempt at reviving
Banjo Kazooie
did not go over very well, and they'd potentially face either the same criticisms of
Nuts and Bolts
for being too different, or the criticisms landed upon
Yooka Laylee
of being so much like the 90s N64 titles that there's a lot that doesn't really fit in modern gaming any more. It would certainly be a headline grabber, all the same, so it's basically perfect E3 fodder.
Assassin's Creed?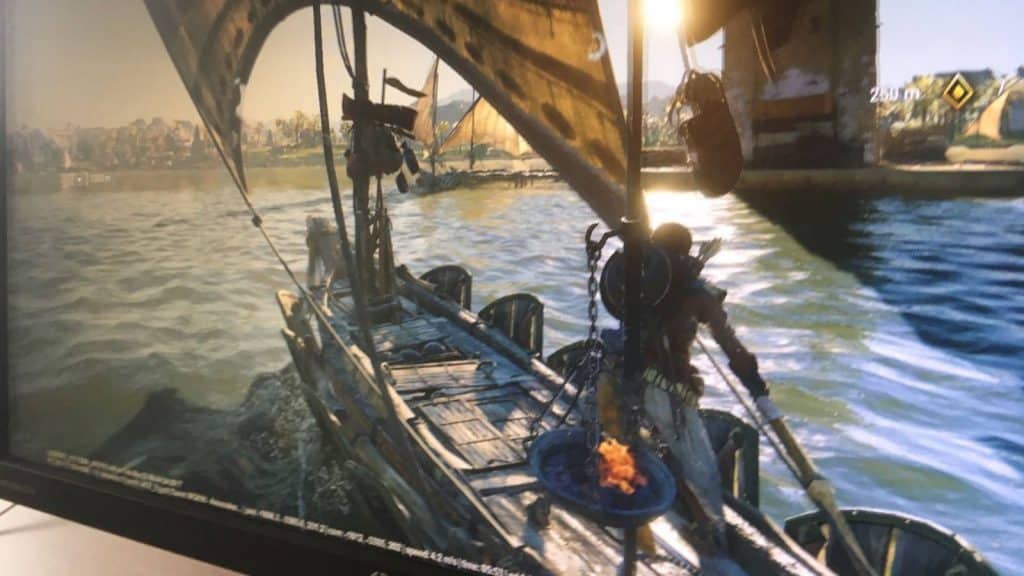 Even though Ubisoft have had their own E3 conference for years, oddly enough,
Assassin's Creed
often isn't actually first revealed at their show by themselves. Putting aside leaks for a second (and we will come back to that), Microsoft's had a few reveals of
Assassin's Creed
games in the past – particularly in the years where Ubisoft and Sony 
haven't
buddied up for Playstation exclusive content. The leaks of
Assassin's Creed Origins
(and there have been many) have so far indicated that there are no Playstation bonuses this year, so it seems odds on that Microsoft's show will see the game's official reveal.
A strong third party showing
We already
know now that EA will be revealing Anthem properly during Microsoft's show
. What we might also see is a very strong showing from most of the major third party publishers as both they and Microsoft take full advantage of the Scorpio's graphical abilities for a barnstorming reveal. We wouldn't expect to see most of this translate into any real third party exclusives, but potential exclusive DLC as well as objectively the best looking version of the games on consoles could be a big swing for Microsoft for these games when they come out.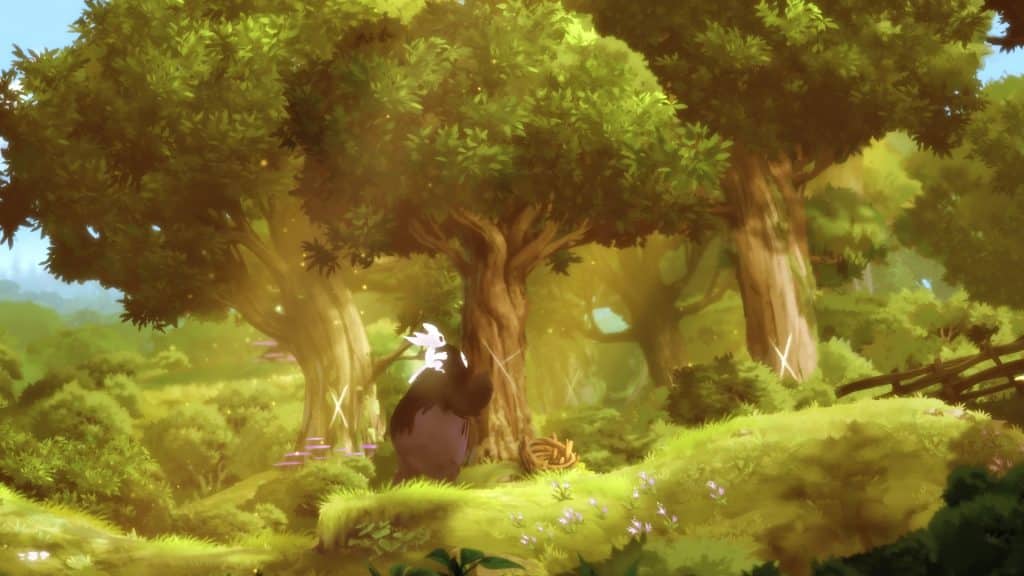 We're sure there will be some interesting games coming from Xbox's indie program, as there are every year. There have been rumours leading up to E3 that among them might be a follow up to
Ori and the Blind Forest
, too. The game was a big indie success in the early part of the Xbox One's lifespan, and wowed people with its beautiful art style and presentation from day one. A possible sequel would be a big centrepiece for the usual
[email protected]
reel.
What not to expect?
VR
Microsoft's announced that there will be no discussion of VR this year, despite the open discussions they had last year about Scorpio's power allowing for that possibility. The view they've taken is that, regardless of Scorpio's power, the level of cost and encumbrance of a complicated headset with loads of wires and sensors means that right now, in 2017, it is not as good a fit for consoles as it is for PCs. Having used a wide range of the VR kit available a fair amount, I can personally agree with their position. Whilst it would be tempting to consider a PSVR rival that has the power to deliver greater experiences than what's possible on that platform, the PSVR itself is a bit of a mess when it comes to set up. Its major weaknesses of a lack of high-quality sensors would also only be fixed by adding more complication to that setup, as well as cost. A more simple, integrated, solution really is going to be necessary to open up the VR market on consoles.
Scalebound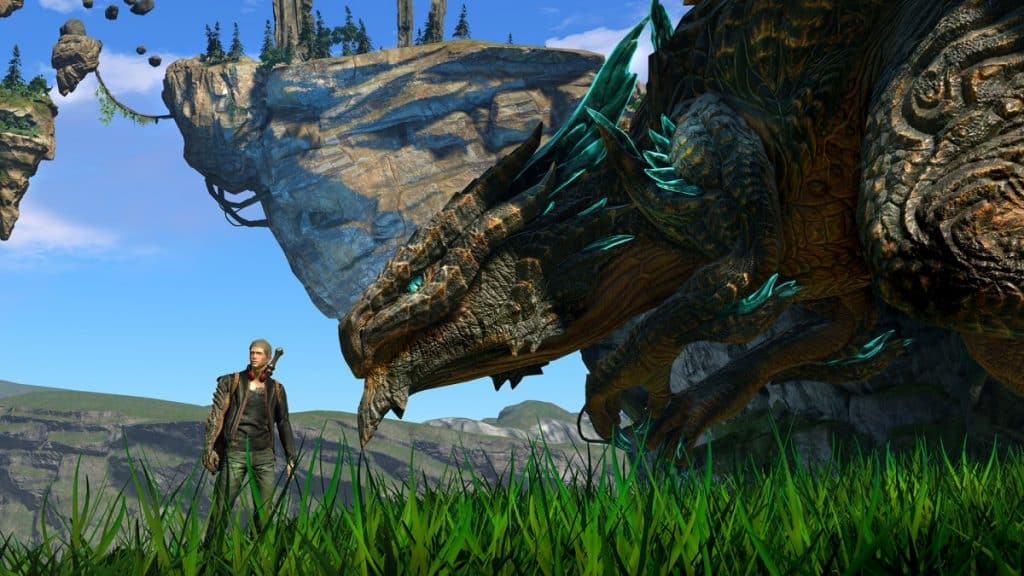 Rumours picked up a few weeks ago that
Scalebound
might not be as dead as first thought, after Microsoft renewed the trademarks. Realistically, though, that was just business as usual and it's highly unlikely that we'll get to see any revival of
Scalebound
this year. Never say never, of course – Microsoft still owns the IP, and it's feasible that they could follow the same path as the Phantom Dust cancellation and go down a different path the that IP later on. Realistically, though, it's only been a few months since the contract with Platinum ended, and getting any new project off the ground in that time would hard enough without any potentially messy legal concerns that might arise.
Microsoft is