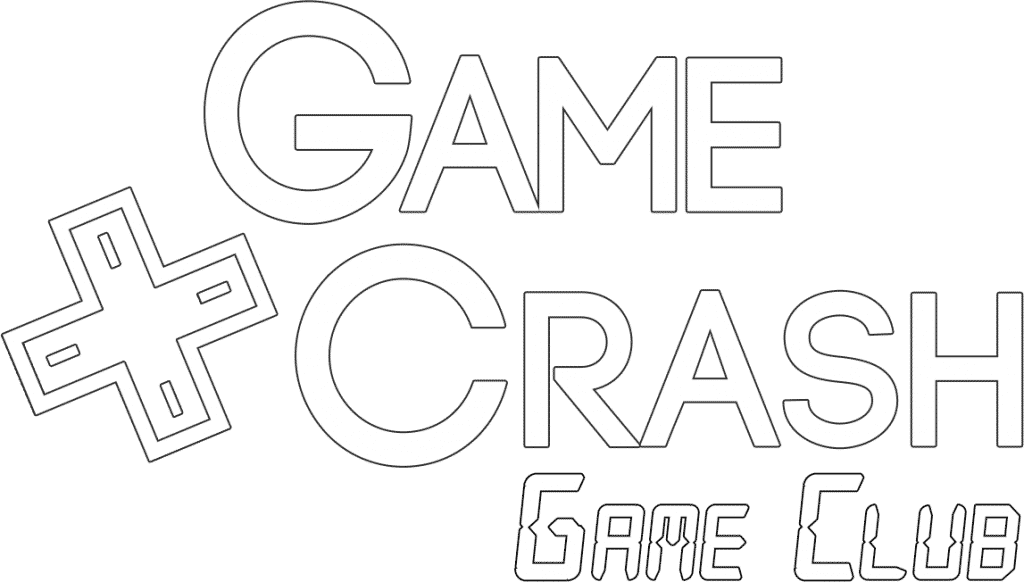 This is the GameCrash Game Club! Every month we'll post a new poll on our forums for people to choose between a handful of games. After a certain amount of time, that poll will close and the winner will be that month's game.
We'll then go our separate ways and play that game over the month, sharing our experiences and tracking our progress as we go. It's like a book club, but since this isn't a website about books, it's for video games instead!
The aim of this club is to go back to games we either might have missed from the past few years or go even further back to remember games from long long ago. So every game we play will be at least about a year or (much) older.
To make it as open and accessible to as many people as possible, we also have a few other ground rules in selecting the games for the club:
The game must be playable legally on a modern console or PC (though, ideally, Switch / PS4 / Xbox One).
The game must be under £20 to buy to play today. Though we'll aim lower if possible. Games on sale to bring them down to this price limit will also be fair game – we'll include links on where to get them on sale if relevant.
Mini consoles will be considered an exception to the above rules – but we'll try to aim for games that are also available legally on other platforms as the same version.
Although it doesn't really matter which platform you play the game on, it is important that everyone plays the exact same version of the game. If the game is a remake, everyone needs to play the same remake, etc.
Although not really a hard/fast rule, we won't really be considering games that require a high amount of time or commitment. If we play an RPG, it'll be a 20-40 hour RPG tops rather than a 60-100 hour one, for example. Online and multiplayer games are also pretty much out.
Completing the game isn't a requirement of taking part, so feel free to play as much or as little as you like. It's definitely a great reason to try and complete the game though – and most games should hopefully be short enough where it's entirely feasible to do so. If you don't get that far, though, all the more reason to live vicariously through other people's playthroughs!
To participate, all you really need to do is get a copy of the game and play it. If you want to get the full experience, though, please join us on our forums and on our Discord to discuss the game throughout the month and share your own progress, screenshots and clips.
Every month we'll also do a livestream of the game on our Twitch channel and will try to include as many of your comments and as much of your content as possible – so please do share as much as you can and want to.
August is the first month we'll be running the club – and while we're not expecting huge numbers we'll very much appreciate any of you joining in to play with us. Here are the first four candidates to choose from. Make sure to join up on our forums to participate in the poll!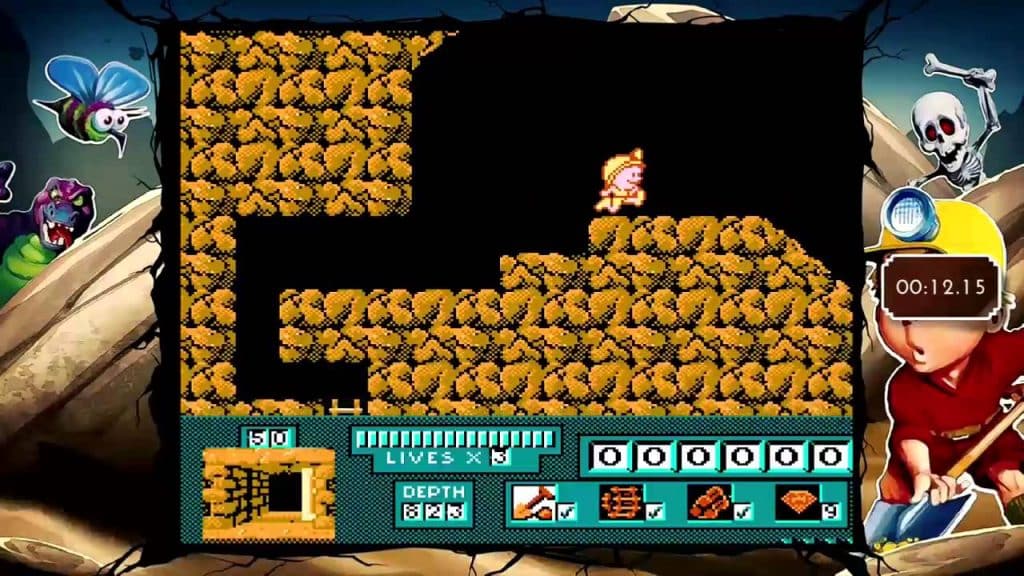 Digger T. Rock: Legend of the Lost City (Rare Replay)
Our first candidate is a simple game but a classic. This very-early Rare title sees the titular Digger T. Rock exploring a series of caverns in search of the mythical Lost City. Platforming and puzzles make up the bulk of the spelunking gameplay, but there are enemies such as moles, mosquitos and dragons to defend yourself against with your trusty shovel as well. Basically, it's like Tomb Raider and Shovel Knight went back in time and had a baby together.
The game was released on the NES but is most easily available today as part of the Rare Replay collection on the Xbox One. As Rare Replay is now available on Game Pass, you can play Digger T Rock throughout August for as little as £1 if you qualify for the on-going Game Pass Ultimate deal. The entire collection itself also normally goes for £19.99 on the Xbox Store – but is currently on sale for £9.99 until the 30th July.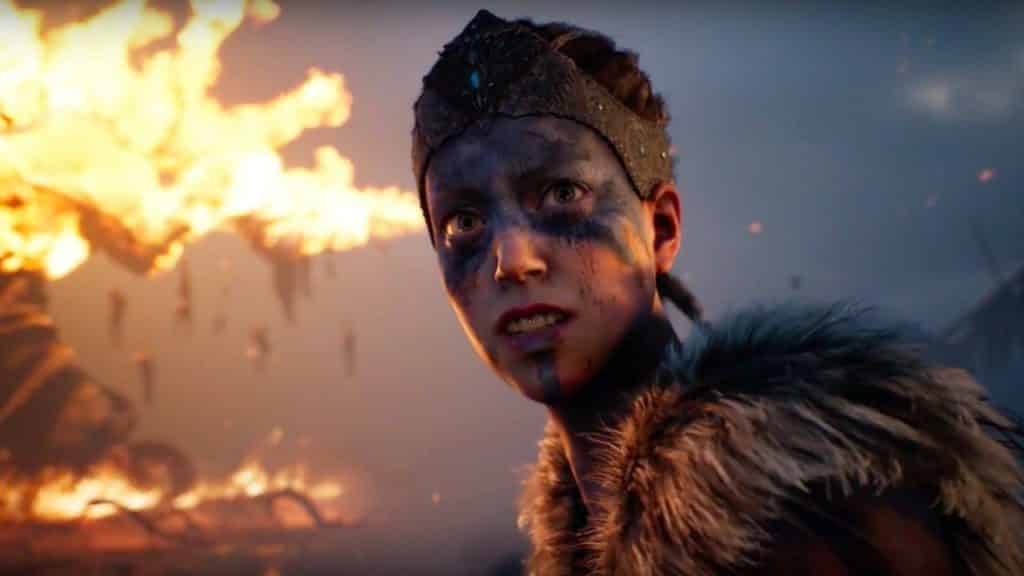 Hellblade: Senua's Sacrifice
This 'independent AAA game' from Ninja Theory went on to win countless awards, as well as the attention of Microsoft – who proceeded to buy the studio last year. Inspired by Norse mythology, the game stars a Pict warrior, Senua, on her journey to Helheim to rescue the soul of her dead lover from the realm of the dead's Goddess, Hela.
The game was heavily praised for its depiction of mental illness in its protagonist – something Ninja Theory collaborated closely with neuroscientists and sufferers on to ensure they got it right. Although it's quite a narrative-driven game, there's plenty of action and puzzle solving to boot.
Currently, Hellblade is available on the Xbox One through Game Pass or for £24.99 to buy outright without a Game Pass subscription. On the PS4, the game also retails normally at £24.99 but a sale on until the 21st August means you can grab it for £10.99. A Switch version launched recently at the same normal RRP, but is on sale until the 25th July for £17.99.
Super Mario Bros. 3
Inspired by the recent release of Mario Maker 2, this candidate needs very little introduction. This NES classic is frequently cited as one of the greatest games of all time – and certainly stands out as one of Mario's best.
As with most Mario games, the plot involves Mario and Luigi setting off across the Mushroom Kingdom to save Princess Peach from Bowser. In this case, though, the Koopalings – Bowser's children – have taken over a kingdom each that the plumbers must first liberate. Bizarrely, the game is presented as if the entire thing is a stage play, but the introduction of the Koopalings, Chain Chomps and the world map hub would all go on to be classic components of countless Mario games to come.
There are a couple of upgraded 16-bit releases of Mario Bros 3 but we'll be sticking to the NES game for our purposes because it's most easily available today through the Nintendo Switch Online subscription service. If you still have a 3DS or Wii U, it's also available as a Virtual Console game on both of those for under a fiver. Alternatively, the NES Classic also features the game, if you want an excuse to dig that out of the cupboard.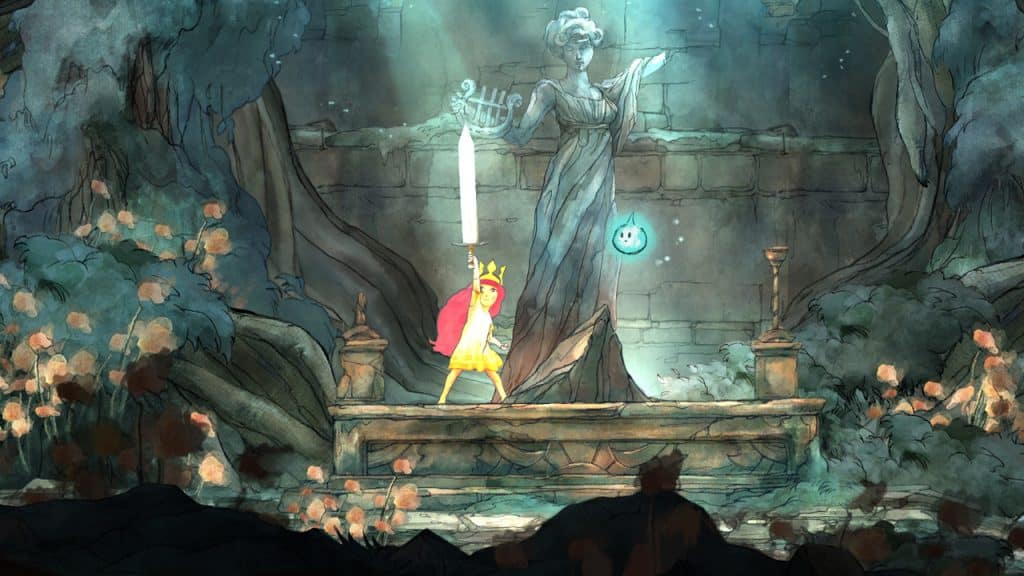 Child of Light
This sumptuous looking sidescroller is a rare example of small scale output from Ubisoft. Creative Director, Patrick Plourde, led a relatively small team to create this game on the same UbiArt Framework engine that powered the two most recent Rayman games. While there are hints of a platformer to it, it's also just as rightly classed as a classic RPG. An active-time battle style system against enemies powers the game's encounters, while an extensive skill tree can be managed as you level up.
The game's protagonist, Aurora, wakes up in a strange new world – called Lemuria – after dying from a mysterious illness. Throughout her adventure she must free the captive sun, moon and stars from the Queen of Night in order to be able to return home to her heartbroken father.
In Lemuria, Aurora befriends a firefly named Igniculus, who joins you through your adventure, helps in battles and can be guided to open chests in locations that Aurora cannot reach.
Releasing in 2014, the game also came out on last-generation consoles as well as the Xbox One and PS4. On the current consoles, it retails for £11.99 normally, but is currently available for £3.59 on the Xbox One and £4.59 on the PS4. A slightly more expensive 'Ultimate Edition' was released on Nintendo Switch at the end of last year and is also currently on sale for £6.40.
Vote now!
Sign up and head to the forums now to cast your vote! The game with the most votes, we play. Simple as that!