The votes are in and the result is a decisive victory for Ninja Theory's Hellblade: Senua's Sacrifice.
Recently we announced the launch of our new forums and the GameCrash Game Club. Every month we'll pick a game to play that we might have either missed in recent years, not played for much longer, or simply just want to play again because it's been a while. For more details and a bit of info on the games that lost out to Hellblade, check out our previous article here.
As for Hellblade itself, here's a quick rundown of the game ahead of properly getting into it throughout the month: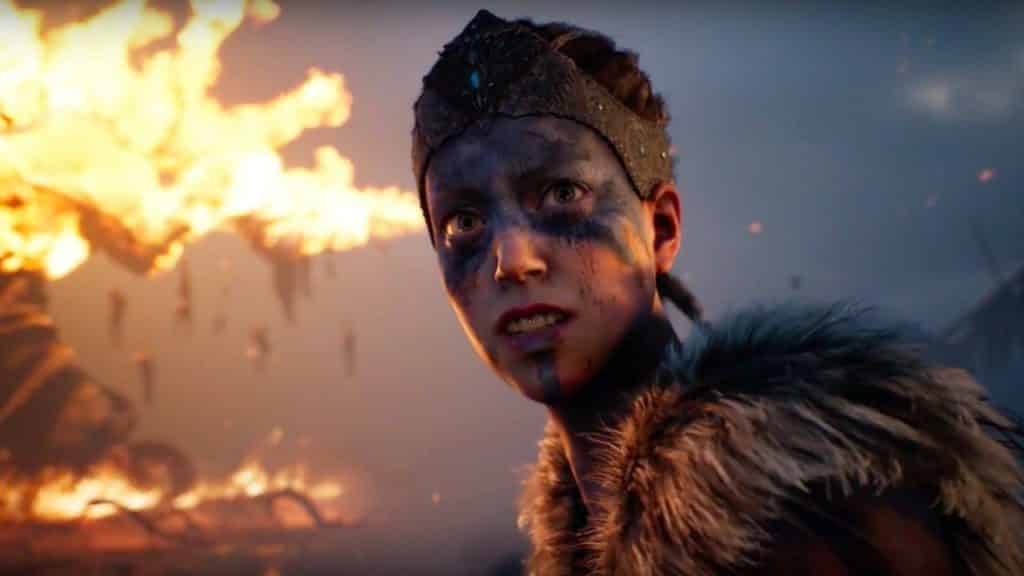 Hellblade: Senua's Sacrifice
This 'independent AAA game' from Ninja Theory went on to win countless awards, as well as the attention of Microsoft – who proceeded to buy the studio last year. Inspired by Norse mythology, the game stars a Pict warrior, Senua, on her journey to Helheim to rescue the soul of her dead lover from the realm of the dead's Goddess, Hela.
The game was heavily praised for its depiction of mental illness in its protagonist – something Ninja Theory collaborated closely with neuroscientists and sufferers on to ensure they got it right. Although it's quite a narrative-driven game, there's plenty of action and puzzle solving to boot.
Currently, Hellblade is available on the Xbox One through Game Pass or for £24.99 to buy outright without a Game Pass subscription. On the PS4, the game also retails normally at £24.99 but a sale on until the 21st August means you can grab it for £10.99. A Switch version launched recently at the same normal RRP, but was on sale until the 25th July for £17.99.
How to get involved
The most basic thing you have to do to join in with our club is to simply get hold of and play the game. If it simply gives you the motivation to give Hellblade a go, when we're more than happy to have been the reason for it.
But to get properly involved, please join us on our forums and share your experiences with the game throughout August. We're really keen to see your screenshots, video clips, streams and opinions on Hellblade. Later this month we'll host a stream on our Twitch channel where as well as playing the game we'll go through all of your comments and content too.
You can also join us on our Discord server to chat about the game, share some direct thoughts or even get some help and tips if you need them.
This is the first time we've run the club so we're still working out the best way to do things – so please bear with us on that front.
Towards the end of the month we'll be running another poll for September's game. If you have any suggestions for that, please let us know in the forums, on Discord or even just Tweet them to us.